Packaging for any Application
Widest range of stock / bespoke protective packaging products from a single manufacturer
As well as providing the highest level of customer service, a key priority for GWP is of course the packaging products we can offer offer your business.
So with over 25 years of experience in the packaging industry, we feel we have developed one of the most comprehensive range of products available through a single supplier.
Corrugated cardboard packaging & products
Please see below for the diverse range of corrugated cardboard packaging you can source from GWP.
Specialist foam packaging, products and fabrication
Please see below for the various foam packaging / products you can source directly from GWP, including completely bespoke designs.
High performance protection for valuable tools and equipment
If you need the highest levels of protection for your items – as they are expensive, rare, delicate or simply important – then a protective case is the answer. Please see below for your options.
For supply chain totes, line-side packaging, order picking and fulfilment and warehouse equipment, please use the links below.
Conductive and ESD safe packaging, storage and handling products
Suffering from static damage to your items? Then why not work with the undisputed market leading provider of anti static packaging handling and packaging products?
Board coating service for UK sheet plants
Enhance the corrugated packaging you use or manufacture with a range of specialist coatings…
Single Source Packaging Supplier
Get all of your packaging requirements from a single supplier
One of the key benefits that GWP can offer to your business is the ability to provide practically every form of packaging from a single source.
As well as simplifying your operations and streamlining admin, reducing paperwork and so on, the expertise GWP can demonstrate in each of the distinct areas of packaging covered, means you can source products and solutions simply not available anywhere else.
The close working relationship between the 5 divisions of GWP ensures that where projects cross the boundaries between disciplines, your business can specify and benefit from a completely bespoke solutions to perfectly suit your application.
So whether you require corrugated cardboard packaging, protective cases with customised foam inserts, Correx® handling solutions, anti static protection for sensitive electronics and devices, corrugated board with specialist coatings applied or even a combination of any of these, we can help.
GWP Group Products
Key details in 3 minutes
If you'd like to know a little bit more about GWP Group manufacture this wide selection of packaging products, please watch the brief video below.
Packaging Product FAQs
Common questions regarding GWP Group products
Have questions regarding the range of packaging supplied by GWP Group? If so, please see below for a selection of FAQs.
Can't find the answer to your specific question? No problem! Please contact a member of the GWP team on 01793 754 444 or email info@gwp.co.uk, who will be happy to help.
How can GWP sell so many different products?
The unique way in which the GWP Group is structured allows your business to source the widest range of packaging from a single supplier. By splitting the business into 5 specialist divisions, it allows for much greater depth of knowledge across a huge range of products, applications and industries.
What are the advantages of single source supply?
Sourcing all of your packaging from a single supplier has a number of benefits. Firstly, fit and compatibility is much improved than when sourcing items separately. You have a wider choice, Lead times are reduced. There is less paperwork and admin. You have a single account manager assigned to your business. The list goes on and on…
Why are all products manufactured bespoke?
GWP Group manufactures all of your packaging to bespoke specifications in order to ensure it is fully optimised for your specific application. This not only ensures your packaging is the correct size and offers an appropriate level of protection, but means it can reduce your ongoing costs too.
Where is GWP Group based?
GWP group have 2 offices, both in Wiltshire in the UK (Salisbury and Swindon). This allows any UK based businesses to source their industrial, transit, retail or product packaging with the minimum of hassle.
My products are getting damaged in transit – can you help?
GWP have a team of designers that can solve any packaging problem you are facing. Whether that is a lack of space, bloated inventory, poor presentation, inefficient packing processes and of course preventing damage in transit.
Which type of packaging should I choose for my business?
Whilst this will depend on the specific application, a team of product advisers, engineers and designers will be happy to offer genuinely free advice on the best solution for your business. And by offering such a wide range of products, it allows GWP to offer you truly impartial guidance.
Can you ship my packaging overseas?
Whilst much of the packaging GWP supply is suitable for export applications, we are currently unable to supply businesses outside of the UK with their packaging. This is due to the transit costs of shipping the packaging making it uneconomical (and not being environmentally friendly either).
Why I can't I see prices on this page?
As GWP will tailor your packaging to your specific requirements, it means every product we supply is unique. Whilst this means we are unable to list prices on this site, it does mean that any prices GWP supply to your business will also be bespoke, ensuring you only pay for exactly what you need.
Find Out More
Get advice from a packaging specialist
If you haven't found the specific packaging that you are looking for then please do not hesitate to contact a member of the team here at GWP by clicking below. We are certain we can help!
All Packaging Options
Buying Info
Competitive Advantage
Further Info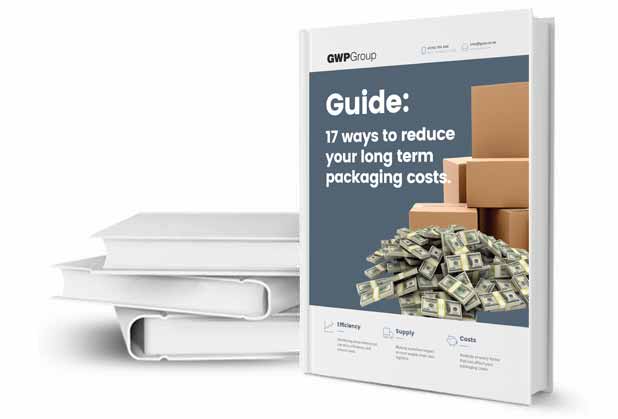 Download this ultimate guide to reducing your packaging costs for 17 exclusive tips & strategies
Related Guides / Articles
Quotes, Technical Info, Advice...
Get your no obligation, tailored quote (or impartial product advice) now
For full details on how GWP will treat your data, please view our Privacy Policy. Your information will not be shared with any third party.
Here to Help
Contact a member of our sales & support team directly