Custom Packaging Designers
Packaging that is tailored to your requirements, can reduce costs and improve productivity
Packaging design can be approached in a number of different ways. From packaging design consultants to branding agencies, many companies can talk the talk, but a focus solely on appearance can result in packaging that can often be severely lacking.
GWP Group believe that intelligent design and use of materials is of paramount importance to your packaging process and also to the wider business.
By working alongside experienced packaging designers you can be certain that your packaging can resolve any issues you are facing, performs to its full potential, and is as cost effective as possible. And all of this without sacrificing aesthetics.
Packaging Design Consultants
All the ways in which custom packaging design can help your business
Please see below for further details of how custom packaging design can provide tangible benefits to your business, including a range of complimentary services.
Custom packaging tailored to exact requirements
Your packaging should protect your product during distribution. Perform smoothly on packing lines. Even provide maximum point of sale impact. This can only be achieved through working with a company that can offer you genuine packaging design expertise.
Expert designers that come to you
Need tailored packaging for a prototype? Or a sensitive / confidential item? An item too fragile (which is why it needs engineered packaging), too large to transport, or too expensive to leave your business? If so, you can use GWP's mobile packaging design service.
Precisely engineered for guaranteed protection
GWP are one of the few design teams in the UK to utilise advanced software enabling a precisely calculated level of protection to be engineered into your packaging. This makes it perfect for high value items, those which are particularly fragile, or those of critical importance.
Packaging Design Services
More than just a packaging design agency
Many packaging companies view design as something of secondary importance to selling the nearest "off the shelf" carton. Alternatively, they will utilise an existing library of industry standard designs.
Whilst this may be a relatively low cost way of doing things, it can lead to a multitude of different problems.
For example, packaging that isn't tailored to your product is almost certain to see higher levels of damage in transit.
You may need to invest in a lot of secondary packaging such as void fill (e.g. foam pellets, air sacks etc.), adding to the overall cost and packing time. Shipping charges may also be higher as you will be shipping lots of unnecessary void fill packaging in a larger outer box. The cartons will also take up more storage space in your warehouse.
Another issue is design agencies producing visually striking packaging designs which can frustrate users by being difficult to open, hard to dispose of, and wasteful in terms of material.
But getting your packaging design right can be crucial to your business success.
GWP Group's approach to packaging design
As both manufacturers and designers of packaging, it is much easier for GWP to take a holistic view of your packaging.
Whilst we understand that appearance can be critical in securing sales in retail environments, equal consideration should be placed on how efficient they are to pack, how easy to open they are, that they minimising your companies environmental impact, and of course that they are commercially viable and cost effective.
This approach means that GWP are equally comfortable in producing highly technical, performance transit packaging as we are producing visually appealing POS and retail packaging.
What does this mean for your business?
That, by working with GWP, you are getting packaging that is perfectly tailored to your specific requirements, without compromise, that will be an investment for your business / brand, rather than another cost.
Packaging Design Company FAQs
Frequently asked questions on how to improve packaging of products
Understandably, there are many questions you may have before deciding to work with a specific packaging designer / consultant / agency. The below aims to answer the most common of these.
However, if you're unable to find the answer to your specific question please speak with a member of the GWP team on 01793 754 444 or email info@gwp.co.uk.
What types of packaging can you design?
Isn't designing a cardboard box simple?
In theory, designing cardboard boxes should be simple. Yet, it is very easy to source packaging that doesn't protect items in transit, that is hard to pack, wastes a lot of material, is excessively expensive or even hinders sales in store. Custom designed cardboard packaging – when done well – can help with all of this.
Wouldn't it be cheaper to use standard cartons rather than custom designed ones?
Using stock boxes can be a low cost way to source your packaging. But it can also have a number of hidden costs. For example, you will need to use void fill when packing items that aren't a perfect fit for your cartons. These then cost more to ship. And the chances of items breaking during transit are higher (leading to costly returns). So, in many cases, using custom packaging can often reduce your long term costs.
I need to design packaging with very specific performance can you help?
Your packaging can be designed to provide very specific levels of performance. Using specialist software and even physical testing, your packs can provide the optimum level of protection and the lowest possible cost.
Can you help with producing artwork layouts?
Whilst GWP are not a branding agency, we are able to provide assistance with artwork designs and layouts in a number of circumstances. Many businesses will trust the print design of their packaging to their existing branding agency or in-house graphics teams, before speaking with GWP for assistance with the structural and technical aspects of their packaging.
Find Out More
Speak with a packaging design engineer to see how you can enhance your packaging
If you can't find the perfect packaging, are having high levels of transit damage, or indeed are suffering any kind of problem with your transit cartons or cases, then why not let a dedicated packaging designer help?
Packaging Design Services
Gain a Competitive Advantage
Your Packaging. But Better.
Correx® is a trademark of Corplex
Further Info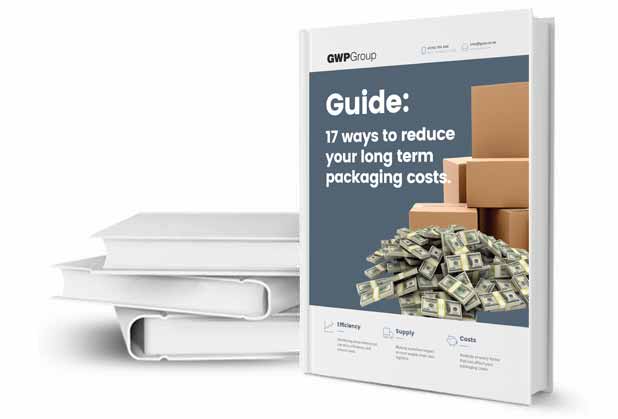 Download this ultimate guide to reducing your packaging costs for 17 exclusive tips & strategies
Related Guides / Articles
Quotes, Technical Info, Advice...
Get your no obligation, tailored quote (or impartial product advice) now
For full details on how GWP will treat your data, please view our Privacy Policy. Your information will not be shared with any third party.
Here to Help
Contact a member of our sales & support team directly