Thinking Outside the Box
Specialist strategies and ideas that can directly impact the success of your business
Whilst GWP understand the importance of successful packaging to your business, we also believe it provides you with a number of unique opportunities.
As a result, you can take advantage of a number of innovative services and types of support that you simply cannot find from other packaging suppliers.
These unique benefits have been honed and refined over almost 30 years, meaning that if you work alongside GWP, you can be certain that you will get maximum value from your packaging.
Unique Packaging Services
Turn your packaging into a competitive advantage
Please see below for further details of the unique services and support that GWP can provide for – and tailor to – your business.
Simplify your packaging supply chain
The need to source varying packaging from different suppliers can add unnecessary strain to your supply chain. By sourcing all of your packaging from a single source you can not only reduce costs, but improve efficiency and minimise admin too.
Free, no obligation review of your packaging
Do you know if your packaging is using the optimum material? Have a high volume of packaging wastage? Lots of returns? Know your packaging isn't performing, but don't know where to start fixing it? Maybe you just wish there was someone who could handle this for you?
Full service support conducted remotely
Regardless of the challenge you are facing with your packaging, the ongoing Coronavirus outbreak makes all of this more difficult – particularly with face to face meetings being problematic or even impossible. The solution? A remote packaging consultancy with GWP Group.
Measures to aid customers, staff and new business
Due to the outbreak of COVID-19 Coronavirus, we are all going through a period of immense change. GWP understand the important role that packaging plays in critical supply chains, as well enabling our customers and other businesses to continue their operations.
A Different Approach to Packaging
Services, products and ideas tailored just for your business
You may be relatively happy with your current packaging supply and processes. It may seem cost effective, reliable, is delivered on time and generally protects your products during transit.
So why change suppliers?
There are numerous reasons that your business can benefit from working with GWP Group, all of which can be seen here. But, there are a number of key differences between the way that GWP Group is set up and practically any other packaging supplier operating in the UK.
These differences present a unique opportunity for your business.
So why GWP Group?
From taking an engineering approach to evaluation of your packaging (rather than simple price tendering), you can achieve significant gains in efficiency whilst also reducing your overall spend.
By working alongside a packaging manufacturer (not re-seller), it also guarantees standards which are not available elsewhere.
Being able to procure such disparate packaging types from a single source can streamline your supply chain and admin.
Find out more about the unique benefits available for your business by getting in touch today.
Packaging Service FAQs
Frequently asked questions about GWP Group's unique services
Have specific questions about how GWP's services can have a positive impact on your business? Or just curious to find out more? The below section should help with the most frequently asked questions on this topic.
However, if you're unable to find the answer to your specific question please speak with a member of the GWP team on 01793 754 444 or email info@gwp.co.uk.
What is a packaging audit?
A packaging audit is basically a service where GWP will conduct a holistic review of your packaging, potentially identifying inefficiencies and other areas that can be improved. This can lead to improved efficiency, lower costs, a streamlined inventory, increased order fulfilment and even happier staff. What's more, a packaging review is completely free too!
Can't any packaging company provide these services?
A lot of packaging companies focus on selling stock products / boxes. And whilst many do offer a design service, GWP's whole approach is to firstly solve any problems that you may be experiencing with your packaging, but to then make it work as hard as possible for your business. This service led approach is almost unique amongst packaging companies.
Can you really improve my packaging?
When was the last time you reviewed your packaging? Or looked at how much it is costing? Or even considered how quickly it is to assemble and pack? GWP will analyse all of this (and more) to look for any inefficiencies or wasted spend, allowing you to see the benefits in your operations. And, if we genuinely feel we cannot improve on what you are doing, we will be completely honest and tell you straight.
I'm worried about switching suppliers – should I be?
Switching suppliers can be a fraught experience, and packaging is no exception. However, GWP have experience of handling significant transfers of business seamlessly, before then refining this to further improve your packaging.
Find Out More
Speak with a packaging expert today
If you think that your packaging could be improved, then please do not hesitate to contact a member of the GWP team who will be happy to offer free, impartial advice to any queries you may have.
Unique Benefits / Strategies
Gain a Competitive Advantage
Your Packaging. But Better.
Further Info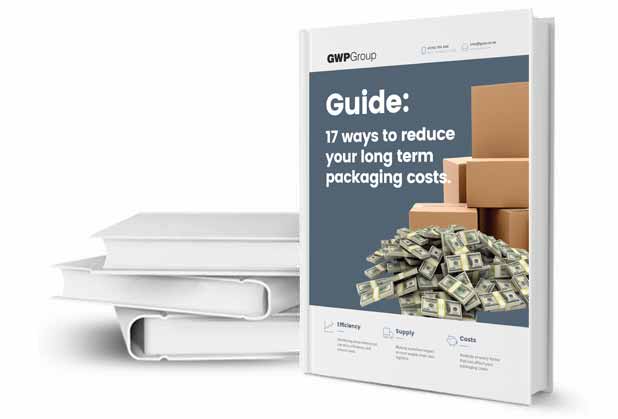 Download this ultimate guide to reducing your packaging costs for 17 exclusive tips & strategies
Related Guides / Articles
Quotes, Technical Info, Advice...
Get your no obligation, tailored quote (or impartial product advice) now
For full details on how GWP will treat your data, please view our Privacy Policy. Your information will not be shared with any third party.
Here to Help
Contact a member of our sales & support team directly