UK Packaging Manufacturers
A specialist packaging company for every product, industry, location and requirement
GWP Group is made up of a number of distinct, specialist packaging companies, each focusing on a specific (yet broad) product group.
This level of speciality ensures that your business can benefit from an exceptional level of expertise across an extensive range of packaging products. In fact, many of these are not available from other packaging companies.
No matter how challenging a design brief, GWP is confident that we can offer you a protective packaging solution based on a high degree of engineering, technical excellence, industry specific knowledge and more than 25 years of experience.
While this offers tangible benefits to a huge number of businesses just like yours, the real success as a company is attributable to the close working relationships spanning all five of the GWP divisions.
Where your requirements cross the boundaries between packaging disciplines, the structure of GWP and internal team-working allows us to do business with you as a single entity.
This allows you to procure every aspect of your specialist packaging from one source, reducing costs, paperwork and administration within a single contract.
While each packaging company within GWP is individually a leader in its field, as a group the total adds up to so much more than the sum of the parts. The combined services therefore fit perfectly with both large, multi-national organisations and smaller regional business alike.
Quick Links
The divisions of the GWP Group business
If you already know the division you need to speak with (or would like further information about), then please click on the relevant logo below.
GWP Companies
Find your perfect packaging company
To find out more about the individual packaging companies that make up the GWP Group, please see below and use the links to visit the relevant sections of this site.
Corrugated cardboard transit / retail packaging
GWP Packaging offers your business a fresh approach to corrugated cardboard packaging design. As one of the leading corrugated packaging companies within the South West, there will always be a focus on being both cost-effective and environmentally friendly.
Whatever your packaging need, from simple corrugated cardboard boxes to highly complex composite packaging designs, GWP Packaging has the experience and people to help.
At a well equipped design & production facility in Wiltshire, GWP manufacture high quality, corrugated transit packaging for several leading industrial companies and an infinite number of applications.
Protective cases & custom foam inserts
GWP Protective are a leading UK designer and manufacturer of custom flight cases and protective case solutions, with particular expertise in engineered foam inserts.
From a clean and modern production facility in Wiltshire, GWP Protective supplies primarily into the Defence, Aerospace, Oil, Medical, Electronics and Automotive industries.
Additional products include a wide range of presentation cases as well as several branded protective case options, including Peli™, Hardigg™, Storm Case™, Zarges, SSI Schaefer and many more. In fact, GWP Protective offer the widest range of branded cases and inserts available from any of the foam converters / packaging companies operating in the UK today.
Correx®, storage and handling products
GWP Correx® are the largest independent converters of Correx® in the UK.
As a result, GWP Correx® can offer your company many years of experience in the design and manufacture of Correx® – a widely recognised corrugated plastic which is mainly used for multi trip reusable packaging products.
This is complemented with a highly skilled, experienced and knowledgeable team that will design and manufacture corrugated plastic packaging to perfectly suit your application. So whether you need picking bins, line-side handling totes, trays, boxes or even sheet material, you can now source it all from a single packaging company.
ESD safe / Anti-static packaging
GWP Conductive are the undisputed market leading anti static packaging company, with over 85 percent market share in the UK.
Unlike competing conductive packaging companies, GWP Conductive are both designers and manufacturers of ESD safe and anti-static products, including a broad mix of stock and bespoke products.
Offering your business access to the industry leading brands, including Corstat, Corriplast and exclusive SSI Schaefer products, GWP Conductive is driven purely by the requirements of your operations. As a result, we are always prepared to look at new products, processes and solutions to meet your specific requirements.
Corrugated board coating service
GWP Coatings coats board as a trade service to other packaging companies throughout the length and breadth of the UK.
As a company, the service provided can be summed up quite simply – "Choose a colour to match your environment, or a finish to meet your application."
Coatings can be applied on runs as short as 200 sq metres, can be matched to any Pantone colour, and include a range of specialist finishes providing waterproof, anti-abrasion and corrosion resistant properties. Such low order volumes ensure exceptionally cost effective solutions for short runs that would otherwise not be commercially viable.
Questions?
Get advice from a packaging specialist
If you are unsure as to the best GWP division to speak to – or indeed your requirement encompasses products / expertise from multiple companies – then please do not hesitate to get in touch using the details below.
About GWP Group
GWP Group Companies
Your Packaging. But Better...
Guides & Advice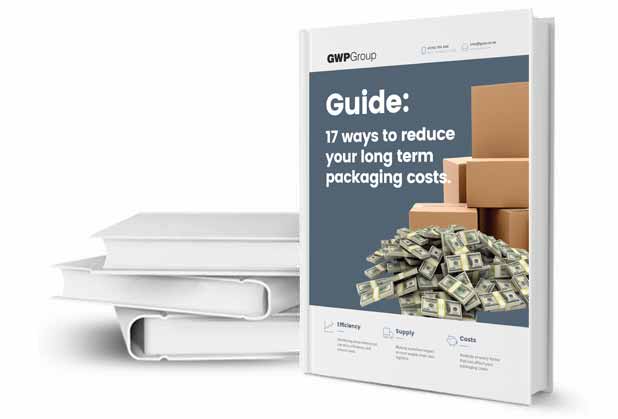 Get your free guide highlighting 17 strategies to reduce your long term packaging costs
Related Guides / Articles
Quotes, Technical Info, Advice...
Get your no obligation, tailored quote (or impartial product advice) now
For full details on how GWP will treat your data, please view our Privacy Policy. Your information will not be shared with any third party.
Here to Help
Contact a member of our sales & support team directly