Expert, Impartial Advice
A free, no obligation audit of your packaging, highlighting efficiency & cost improvements
Do you know if your packaging is using the optimum material? Does it seem like you have a lot of wasted packaging? Are you experiencing a high volume of returns? Maybe you know your packaging isn't performing as well as it should, but don't know where to start fixing it?
Maybe you just wish there was someone who could handle this for you?
If any of the above is true, then your business could benefit from undertaking a full packaging audit. Working in partnership with GWP Group, you will be able to identify inefficiencies and cost savings at all stages of your packaging process, plus proven, actionable ways to improve it.
Best of all?
The evaluation service is completely free and with no obligation
What is a Packaging Audit?
How would a packaging evaluation work?
The first stage of any packaging audit will be a consultation with an experienced packaging professional, who will be allocated to your business throughout the entire process.
This would involve a visit to your production facilities or logistics centres, to gain an in depth understanding of the challenges your business faces. From analysing your existing packaging supplies, product range, storage facilities and packing processes, this first stage usually highlights a number of ways in which you can improve your operations.
Following this, a thorough analysis of your usage patterns, overall volumes and fluctuations in demand, as well as design and material specifications, will allow for a detailed proposal to be created, highlighting the opportunities for your business.
In essence, GWP will work in partnership with you to help to develop the most efficient packaging procurement and delivery process for your business.
What is Covered?
In depth coverage and analysis of your packaging
A packaging audit would take a holistic look at your packaging processes, and highlight any opportunities for improving it. However, from conducting a high number of audits alongside companies just like yours, the following factors / options tend to yield the greatest results.
Whilst not all of these may be relevant to your business or industry sector – you may even have already analysed / implemented some of them yourself – it allows you to be certain that your packaging is as efficient and cost effective as possible.
Packaging material analysis
It is possible to reduce storage and transit costs, plus that of the raw materials, by ensuring that the most appropriate grade of material is selected (frequently, it isn't). See here for more info.
Packing time reduction
Even small reductions in packing times can lead to noticeable improvements in staff productivity and output over the course of a year. Specific packaging designs can help you realise the benefits of these improvements. Read more here.
Design / construction changes
A simple change to the design or structure of packaging can reduce costs through more efficient use of material, easier manufacturing processes and even storage and transit costs. Find out more here.
Rationalisation
By combining slow moving lines or reducing the overall inventory, not only is management of your packaging stocks easier, but it allows you to benefit from economies of scale too. Find out more by clicking here.
Stock reduction / VMI
Safe storage of packaging can take up large areas of your warehouse or fulfilment centre – space that could be used more productively. A vendor managed inventory system will not only reduce the need for storage space and its associated costs but also result in less administration too. Find out how here.
Transit damage reduction
The hidden cost of off the shelf packaging. Transit damage leads to high return rates, costs for replacing items and can even impact your brand perception and repeat sales. See how to stop it here.
Packaging reduction
Secondary packaging, such as tapes and void fill, can not only lengthen packing times but is also a significant cost too. Often, they can be eliminated all-together. Read more here.
Single source supply
Next Steps
How to begin a packaging audit
A tailored proposal from GWP – following a full packaging audit –  can help you to meet your business objectives.
This may be minimising waste, improving processes, rationalising the range of packaging products used, managing stock or simply reducing the overall cost of your transit packaging.
Once your ongoing targets and requirements are defined, GWP Group can help you implement these through a full value engineering programme, intelligent design, quality engineering and the highest level of support at all times.
The service that GWP Group will provide to your business is both flexible and scalable.
Your changing business needs will be responded to quickly, plus you can be certain that your business will be supplied with the most suitable products and solutions at all times. And with no compromise on quality either.
FAQs
Commonly asked questions about Packaging Audits
Have some questions regarding packaging audits / evaluations? The below should help!
If you cannot find the information you need however, please contact a member of the GWP team who will be happy to help.
What is a packaging audit?
A packaging audit is a service whereby a team of experts will analyse all aspects of your packaging. This in turn can potentially uncover inefficiencies and areas of improvement that can have a significant impact on your business productivity (and potentially reduce costs too).
What would a packaging audit cover?
A packaging audit is a holistic process that takes in literally every aspect of your packaging. Everything from the materials and types of packaging used, how products are packed, handling processes, space taken in storage and transit and even missed branding opportunities, all of this and more is covered.
Is this a free service?
GWP offer a packaging audit as a completely free and no obligation service. What's more, we will be completely honest with you – if we do not think we can make significant improvements to your packaging or reduce your costs we'll be completely up-front and tell you this.
Are you able to offer packaging audits throughout the UK?
Depending on the type of packaging used, it may not be possible to conduct a packaging audit oin your location. If this is the case however, we do have a network of specialist partners who we would be happy to recommend. If in any doubt, please contact us and we'll be happy to advise.
Will you try to sell packaging to my business after an audit?
Any packaging audit GWP conduct is completely free and no obligation. However, we believe that if we can identify areas of improvement that will benefit your business, then you would want to work with us on implementing these improvements. If you don't however, then that is no problem (although we would of course be interested to know your reasons for this decision).
Summary
The key benefits of undertaking a packaging evaluation
Highlights inefficiencies throughout your packaging processes
Simplifies your supply chain
Identifies cost savings that can directly impact your business' profitability
Actionable, proven strategies to benefit your business
Dedicated designers, engineers and senior management allocated to your project
Free, no obligation service
Find Out More
Request your complimentary packaging audit today
If you feel that your packaging could be improved but don't know where to start, are going out to tender and feel it is the right time to review your overall operation, or simply need help with a specific issue, please get in touch.
Unique Benefits / Strategies
Competitive Advantage
Your Packaging. But Better...
Correx® is a trademark of Corplex
Guides & Advice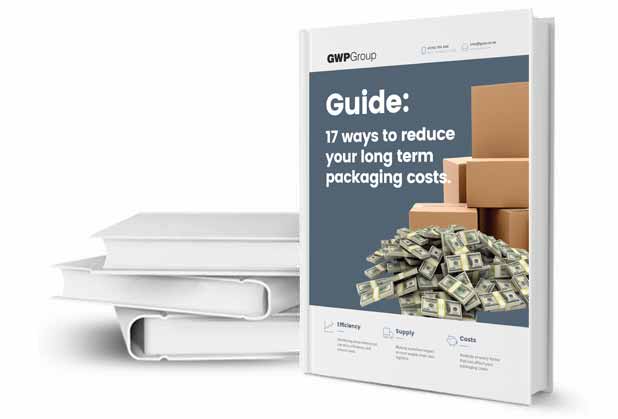 Get your free guide highlighting 17 strategies to reduce your long term packaging costs
Related Guides / Articles
Quotes, Technical Info, Advice...
Get your no obligation, tailored quote (or impartial product advice) now
For full details on how GWP will treat your data, please view our Privacy Policy. Your information will not be shared with any third party.
Here to Help
Contact a member of our sales & support team directly