Source Packaging Efficiently
Simplify your packaging supply chain for improved service, efficiency & economies of scale
The need to source varying packaging and consumables from different suppliers can add unnecessary strain to your business' supply chain.
It can lead to increased administration costs and an inventory that is more difficult to manage. It can even mean that certain products do not work alongside each other as seamlessly as they should – which ultimately can lead to slower packing times, increased transit damage and lost business.
The easiest way to reduce the issues of sourcing items from numerous suppliers is to consolidate the supply to a single source packaging supplier.
However, this is usually easier said than done!
Single Source Opportunity
Genuine benefits and advantages for your business
Whilst GWP Group is a multi-division organisation, we present a real opportunity for your business to source all of your packaging requirements within a single contract, from a single supplier.
Central to success to date has been the ability to pull together the individual, specialist areas of your packaging requirements before delivering maximum value to your business as a single company.
A strategic packaging partnership with GWP will allow you to maximise the unique benefits of professionally designed packaging, reliable and efficient stock reduction strategies and the opportunity to engineer out cost across your entire packaging spend.
This is in addition to your business being able to rely on a company with over 25 years in business, a wealth of experience among staff dedicated to deliver real customer service and distinct, specific expertise covering all aspects of your packaging.
This includes everything from corrugated cardboard, anti-static, protective cases, high performance foam, Correx®, materials handling solutions and even specialist coatings.
Whatever the range and type of packaging you use, you can source it from GWP Group – a genuine single source packaging supplier.
How it Works
So how does single sourcing work?
For an overview of how GWP Group can help you consolidate your packaging requirement, please watch the short video below.
Why GWP?
A strategic packaging partnership
To every new project, new application and new relationship, GWP Group brings a unique level of packaging experience, expertise and innovation.
The approach taken to maximise value for your business relies upon listening, understanding and then innovating to help your business achieve its' goals.
Whether your priority is cost reduction, transit damage reduction or stock reduction, experience has shown that a partnership approach with GWP deliver the best possible results.
Whatever packaging challenges you face, you can be confident in GWP Groups' ability to successfully manage the solution from concept through to successful completion.
We've been working with GWP for around eight years. They supply all our packaging and we are absolutely delighted with them. Over time our needs have changed and they always respond swiftly with exceptional service. They know what we want and when we need it, and hold stock for us, and they never let us down. We feel they really understand our business, and they work very hard on the relationship.
Mark Barnett | Consortium Operations
FAQs
Commonly asked questions about single source packaging supply
Think that a single source supply agreement might benefit your business, but have some questions first? This section should help.
If you cannot find the information you need however, please contact a member of the GWP team who will be happy to help.
What does single source packaging mean?
Single source packaging is effectively where you consolidate all of your packaging suppliers into a single contract with one company. This means that rather than sourcing all of your varying forms of packaging from different suppliers, you get them all from one instead.
What are the benefits of single sourcing?
There are numerous benefits of switching to a single source packaging supplier. The main ones however are benefitting from economies of scale, minimising admin, and even improved compatibility between products (e.g. foam inserts with outer boxes / cases).
How do I choose a single supplier for my packaging?
Most companies that provide a single source opportunity do so through sourcing products through third party companies / suppliers. This is not usually cost effective however as a further mark-up will typically be applied. Ideally you should choose a company such as GWP (sourcing from third parties is less than 5% of products sold) which allows for the all the benefits without the additional cost.
Are there any risks involved with single sourcing?
Obviously if you choose a company that cannot manufacture all of your packaging supplies efficiently then it could actually lead to increased costs. Unscrupulous businesses may also see it as an opportunity to raise costs (as they have no competition from other suppliers). However, with a well-established, trustworthy company these issues can be easily avoided.
My packaging is quite specialist – can GWP still help?
The way in which GWP is formed – from 5 distinct divisions – means that you can source arguably the widest range of packaging and handling products from a single supplier. This is in fact the reason why GWP are well positioned to offer single source contract opportunity, and already do so for a large number of well-known businesses.
Summary
The key benefits offered by single source packaging suppliers
Full spectrum of transit packaging products
New product packaging design expertise
Cost reduction by design
A bespoke service level for your business
Competitive pricing on high volume business
Full packaging audits to streamline processes & supplies
Genuine focus on complete satisfaction
Intelligent, efficient stock management
Find Out More
Let's work together
If you are looking to engineer out cost, have a packaging problem requiring a fresh approach, or you just want someone to strategically and professionally manage your packaging requirements from cradle to grave, please do not hesitate to get in touch by clicking below.
We would love the opportunity to discuss becoming your chosen packaging partners.
Unique Benefits / Strategies
Competitive Advantage
Your Packaging. But Better...
Guides & Advice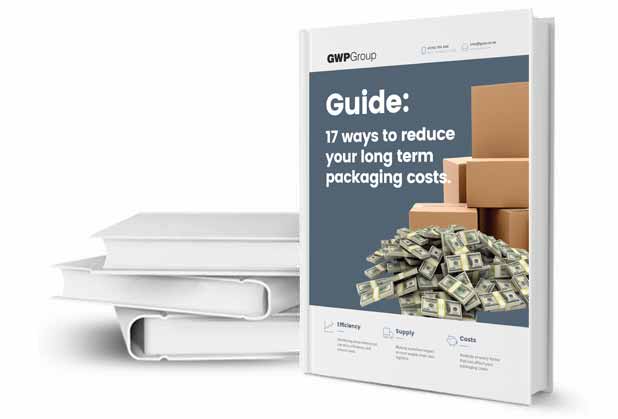 Get your free guide highlighting 17 strategies to reduce your long term packaging costs
Related Guides / Articles
Quotes, Technical Info, Advice...
Get your no obligation, tailored quote (or impartial product advice) now
For full details on how GWP will treat your data, please view our Privacy Policy. Your information will not be shared with any third party.
Here to Help
Contact a member of our sales & support team directly