Just In Time (JIT) Packaging
Lower costs, minimise stock outs & reduce admin with a Vendor Managed Inventory (VMI)
Managing any inventory of products is hard work. This is particularly true of your packaging inventory management.
Having too much stock ties up working capital and creates the additional (often significant) cost of safely storing your packaging. Too little stock can lead to frequent outages. This in turn can stop production lines (at huge expense) and cause delays in fulfilling orders. It can also lead to the need to place frequent orders, increasing time spent on administration.
The answer?
A vendor managed inventory (also referred to as Just In Time Delivery or KanBan supply).
What is VMI?
So what is Just in Time Packaging, and could you benefit?
One of the key services your business can take advantage of when working with GWP Group is a fully managed inventory.
The packaging inventory management service was originally created due to an ever increasing number of companies like yours feeling the cost pressures of maintaining large warehouses, struggling to cope with fluctuations in demand, not having enough storage space for packaging, or just facing the difficulties inherent with the management of large inventories of varying packaging items.
In essence, your packaging inventory will be fully managed by GWP.
The advanced stock management system – unique to GWP – is configured and tailored to your specific requirements.
It accurately monitors, anticipates and meets the fluctuating requirements, keeping your packaging within pre-agreed maximum and minimum stock levels.
As well as reducing your stock holding, it also allows deliveries from stock on vastly reduced lead times.
How it Works
Implementing a Just in Time delivery plan
On entering into a service level agreement with GWP, we will manage the entire production, storage and distribution processes of your packaging with minimal further input from you.
With the manufacturing programme carefully managed, finished packaging products are stored in a clean, safe environment until required.
Your job is effectively calling off the stock as required through a secure online service.
This system, accessible through any web browser, 24 hours a day, is both easy to use and also tailored to your requirements. Besides this, it automatically allows for earliest delivery dates, order quantities and other critical information to be calculated.
By monitoring and evaluating historical order patterns, GWP Packaging are also able to predict usage and manage stock levels to suit.
This ensures that by utilising our packaging inventory management service (also referred to as KanBan, or a vendor managed inventory – VMI –  depending on industry), you will get the packaging that you need, when you need it, with the minimum of fuss.
Not just for Corrugated Packaging
Whilst the Inventory Management service has proven extremely useful to and popular with companies using significant volumes of corrugated cardboard packaging, the unique way in which GWP Group is structured ensures that the service is available across a much wider range of products.
As such, should you use corrugated, protective cases, foam inserts or end caps, Correx® handling products, POS or any combination of these, you can let GWP Group manage your entire stock of packaging products.
This even extends to holding stock of your commonly used sundries such as tapes and labels (even if we do not manufacture these ourselves) and, for sheet plants, stock of both coated and uncoated board.
On the subject of stock holding, one of the reasons this Just in Time packaging service is so widely adopted is the flexibility it offers.
All of the GWP divisions keep a stock holding of raw materials that allows for sudden spikes in demand to be met without any disruption to your business.
Online Ordering
Quickly and easily order packaging online
Your Just In Time delivery and inventory management service is further enhanced by a bespoke on-line ordering system, created to ensure you receive exactly what you require, precisely when you need it.
The system has been designed with a large degree of flexibility to your business to schedule the delivery of multiple products to several delivery addresses within a very user-friendly interface.
The system also calculates the earliest possible delivery dates, can automatically send out order confirmations and delivery notes, allows for you to add specific requirements to your orders, and cuts down the amount of administration and paperwork normally associated with placing conventional orders.
Many businesses like yours that are already using the system comment that their favourite aspect of the system is its' clear interface and simplicity. It basically does everything required in the quickest, easiest and most efficient way possible.
It is also linked directly to GWP's manufacturing systems, ensuring the most efficient and reliable processing of new orders. And as with the JIT stock management service, the greatest benefit is realised through its customisation to your specific requirements.
Why use an online packaging system?
Fast, safe and secure access with any web browser
Less paperwork and less administration
24 hour monitoring of stock levels
Calculation of earliest possible deliveries
Exceptionally intuitive and easy to use
Viewing of previous orders
Add delivery and special instructions to orders
FAQs
Commonly asked questions about packaging inventory management
If you think that switching to a vendor managed inventory for your packaging (and just in time supply) could benefit your business, then please see below for some common questions on this topic.
If you cannot find the information you need however, please contact a member of the GWP team who will be happy to advise.
What does JIT stand for?
JIT is an acronym for "Just in Time". What this means in terms of packaging (or indeed supply of any goods) is that a business does not hold stock of items that they regularly use, but rather take frequent, smaller delivery just in time for when they are needed.
What does VMI mean?
VMI stands for "vendor managed inventory" and is effectively the same service as JIT supply. However, in many instances VMI would mean the supplier taking a much more proactive approach to managing stock and predicting peaks and troughs in usage.
How much space can a managed inventory save my business?
Taking advantage of JIT supply can mean huge space / storage savings. In fact, one GWP customer saved approximately 12,000 sq. feet of storage space at their warehouse after moving to a just in time supply agreement. This can in turn free up space for other activities or be used to reduce overheads / costs.
Can JIT supply cope with changes in demand?
A good Just In Time service will be able to take into account potential changes in demand, such as those seen around Christmas, Black Friday or specific marketing campaigns (e.g. new product launches). Historical data can be used to accurately predict and adjust manufacturing and delivery schedules.
What products can GWP supply on a just in time basis?
The main product type that is supplied on a Just in Time basis is corrugated cardboard, due to its typically high frequency use (being single trip). However, and GWP product – including foam inserts, protective cases, Correx® and even anti-static items can be supplied as part of a VMI agreement.
Is there any difference between JIT, VMI and KanBan supply?
KanBan, like JIT and VMI, is simply another name for the same service (of stock holding, flexible manufacturing and frequent smaller deliveries).
Summary
The key benefits of switching to VMI / JIT Packaging
Reduced stock holding results in minimised storage space & lower rent / insurance costs
Less working capital is tied up in packaging stock, aiding cash flow
There is a reduced chance of stock becoming out of date / obsolete
Reduced paperwork and admin
Eliminates instances of stock outages
Decreased planning and ordering costs
Massive reduction in lead times and efficient delivery schedules
Pro-active Inventory Management
Bespoke online ordering system providing both visibility and flexibility
Find Out More
Get advice from a packaging specialist
For further information on how you can benefit from a full Vendor Managed Inventory (VMI), please get in touch to discuss your specific requirements.
Cost Reduction Strategies
Competitive Advantage
Your Packaging. But Better...
Guides & Advice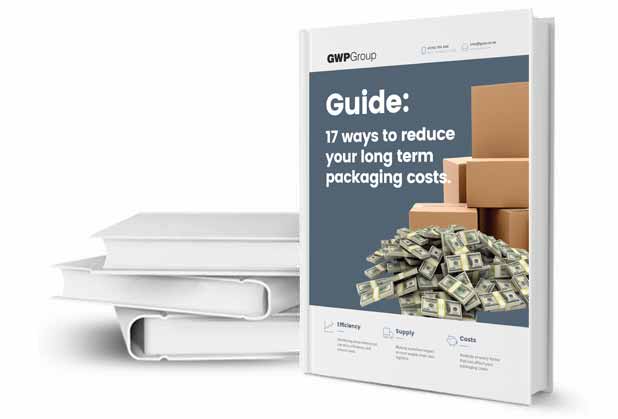 Get your free guide highlighting 17 strategies to reduce your long term packaging costs
Related Guides / Articles
Quotes, Technical Info, Advice...
Get your no obligation, tailored quote (or impartial product advice) now
For full details on how GWP will treat your data, please view our Privacy Policy. Your information will not be shared with any third party.
Here to Help
Contact a member of our sales & support team directly