Streamlined Packaging Inventory
Leveraging economies of scale, packaging reduction can significantly lower your costs
One of the most commonly overlooked ways of reducing packaging spend is that of packaging reduction and rationalisation.
In fact, whilst it is not easy to implement, packaging rationalisation can have a significant impact on your admin and management, besides the reduction in costs.
Put simply, it involves the amalgamation of numerous packaging designs / types into a streamlined, efficient inventory.
What is Packaging Rationalisation?
Does my company need to rationalise its' packaging?
Does the following sound familiar?
As your company grows more successful, new products are launched and the business expands. The product range, and indeed sales, both grow.
Whilst this is great news for your business, it also means that the number of different items of packaging has also increased dramatically.
Instead of an inventory comprised of a handful of cartons and boxes, over time you have started to manage a vast range of packaging products.
In the worst case scenario, it has led to a high number of boxes of very similar sizes and styles, all of which have to be stored, managed and monitored.
If this sounds like what you are currently experiencing, then a packaging rationalisation programme could have a profound impact on this area of your operations.
Example of cost savings achievable
Please see the below infographic detailing how packaging rationalisation can reduce costs at your business.
Please click the image for a larger version.
So how does packaging rationalisation work?
The first stage of any packaging rationalisation programme is a thorough analysis of your entire inventory.
An experienced team will, using either physical samples or the product drawings, be able to quickly identify commonalities between areas of your packaging inventory.
Further statistical analysis of usage volumes and patterns will also highlight slow moving and / or low volume lines that could potentially be combined.
Once the lines to be rationalised have been identified, an expert packaging designer will create a series of designs that, when used in conjunction with inserts, cradles or partitions, can each accommodate multiple products.
In essence, the process will reduce a bloated inventory of packaging designs to a streamlined, manageable number of lines that can result in significant cost savings.
Reduce Packaging Spend
How packaging reduction can reduce your costs
Packaging rationalisation can reduce the costs to your business in a number of ways.
The most obvious and significant of these is that it allows you to benefit from economies of scale. By producing larger numbers of a smaller range of boxes, cartons or cases, the unit cost can be reduced.
You can also see costs fall through a reduction in the amount of tooling needed to be purchased, stored and maintained. Material costs and setup charges can also be minimised.
Besides this however, there are a number of secondary benefits that can indirectly lead to cost savings.
Managing a smaller inventory for example can save you both time and space. It simplifies the packing process and the re-ordering of the packaging itself. The time saved allows your staff and business to be more productive.
Case Study
Honda UK rationalisation programme
GWP Packaging worked closely with Honda on a packaging reduction project. The aim was simple – to reduce the packaging used when packing spare parts for export globally out of its' Swindon logistics hub.
In particular, the packaging for various body panels and doors had grown to an unmanageable level.
Firstly, costs were too high based on the quantities required. Secondly, there was increasing difficulties with storage and identifying the correct packaging within Hondas' plant.
With key staff from Honda working alongside GWP Group designers, the number of packaging lines was reduced from eighteen to just six.
This allowed for more cost effective pricing across the increased volumes of these six lines, plus improvements in efficiency too.
The programme was such a success that GWP Group was invited to participate in an event – New Honda Circles – which rewarded excellence and innovation throughout the company's global operations.
When we approached GWP to improve and rationalise our door panel packaging, I was very pleased at the response. It was really helpful that we could visit the designers on site to discuss the designs and get samples the same day. The new packs have worked well in tests and will provide benefits not only to us but our end customer, all in all a win – win situation for everyone involved.
Jeremy Allsop | Honda Packaging Engineer
FAQs
Commonly asked questions about packaging rationalisation
Interested in reducing your packaging inventory? Want to improve your business efficiency? Not even sure what rationalisation means? Then please see below.
Still can't find the info you need? Please contact a member of the GWP team who will be happy to advise.
What does packaging rationalisation mean?
Packaging rationalisation is basically a process whereby a large number of different packaging boxes are consolidated or condensed into a more streamlined inventory (with a smaller number of boxes replacing the larger number used previously). This can be particularly useful if your business uses a vast range of varying box sizes / styles.
How can rationalisation help my business?
Rationalisation can help your business in a number of ways. Firstly, it can help to reduce your costs through economies of scale (as well as less tooling to purchase / maintain). It can also improve efficiency in terms of storage, retrieval and even the admin of ordering and maintain stock levels.
How can I tell if I should rationalise my packaging?
If you have a large number of boxes – some of which are rarely used or reordered – or you are having managing your packaging inventory, then a rationalisation programme could help. If in doubt, GWP will be happy to advise on whether rationalisation would be suitable for your specific scenario.
How does the process work?
Firstly, a team of packaging designers and engineers will analyse your existing packaging (and products being sent in them) and look for areas that could be improved. The designers will then create a streamlined collection of boxes / cartons that will allow for a smaller inventory whilst not sacrificing protection or performance. GWP will then be able to manufacture these new styles / designs / sizes and supply as required.
Can rationalisation be used for packaging other than corrugated?
Although rationalisation typically works best with inventories of corrugated packaging, if you use large amounts of returnable packaging, handling totes, foam insets, cases, Correx® or other forms of packaging, then GWP will be able to help in rationalising these too.
Summary
The key benefits of packaging rationalisation
Reducing number of lines allows for cost savings through economies of scale
Gains in efficiency through managing fewer lines can improve productivity
Reduction in the amount of tooling purchased, stored and maintained
Potential for reducing storage space required
Find Out More
Get advice from a packaging specialist
If you would like to reduce your costs and improve your efficiency, please get in touch for free, impartial advice on how packaging rationalisation can benefit your business.
Cost Reduction Strategies
Competitive Advantage
Your Packaging. But Better...
Guides & Advice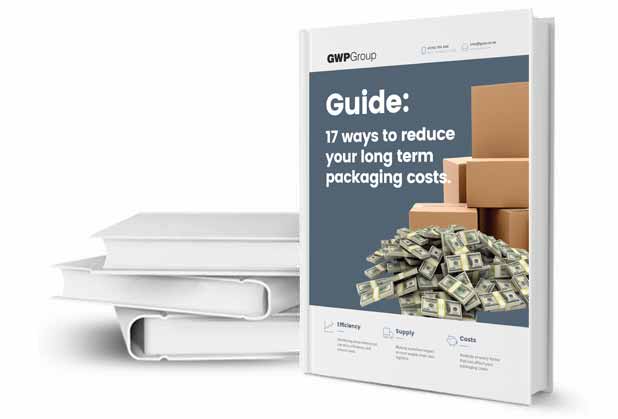 Get your free guide highlighting 17 strategies to reduce your long term packaging costs
Related Guides / Articles
Quotes, Technical Info, Advice...
Get your no obligation, tailored quote (or impartial product advice) now
For full details on how GWP will treat your data, please view our Privacy Policy. Your information will not be shared with any third party.
Here to Help
Contact a member of our sales & support team directly