Experienced Packaging Designers
Custom packaging design & innovative ideas tailored to your exact requirements
Your packaging should always provide performance upon which you can depend.
It should protect your product or equipment through the distribution cycle. Perform smoothly on automated packing lines. Perhaps even provide maximum point of sale impact.
These requirements can rarely be achieved by using "off the shelf" packaging.
Produced in high volume, often with a lower unit cost and with no upfront tooling charge, the appeal of stock packaging is obvious.
However, problems with damage in transit, higher shipping costs through using oversized packs and the need for secondary packaging such as tapes and void fill, can in fact lead to higher ongoing costs in your business.
This is in addition to missing out on various features including print, integrated fittings, and tamper evident openings, for example, that simply aren't possible without purpose-designed packaging.
Design Partner
How do you choose a packaging designer?
A technical design team will maximise the performance and therefore cost-effectiveness of your custom packaging design. You can also take advantage of a free sampling service for many new products before commencing with production, ensuring you are completely satisfied before production commences.
In summary, your business can work alongside a dedicated and experienced packaging design team, equipped with the latest in CAD technology and supported by an active research and development program.
Packaging Design Process
A proven process for creating successful custom packaging
There are a number of stages involved within the packaging design process GWP will undertake for your business.
Whilst this varies slightly depending on the packaging type (or types) you require, the same general process is usually adhered to.
Initially, an experienced packaging expert will visit you in order to ascertain the options available, and identify the best fit for your specific requirement. This will include consideration of your application, products, industry sector and budget (amongst numerous other factors)
GWP will then conduct a conceptual design process in house, including the digitisation of the products if necessary. The result of this will be a detailed quotation and then, if required, a full 3 dimensional drawing for pre-production engineering approval.
Following approval of the virtual design, GWP will then manufacture and supply a first-off prototype for final approval prior to volume manufacture.
By creating both a visual and production sample, you have two levels of assurance in place to ensure not only that you are completely happy with the design, but that any possibility of errors are removed.
Once this has been signed off, we will begin the manufacturing process at our modern, well equipped manufacturing facilities.
This approach ensures that your packaging requirement, whether protective cases with foam inserts, Correx® products, traditional corrugated cardboard or anything in between, will be right first time, every time, eliminating costly mistakes and missed deadlines.
Corrugated Packaging Design
Expertise in cardboard boxes and packaging for over 25 years
If you are looking for a new corrugated packaging design, perhaps for a brand new product, to resolve a problem with your existing packaging or to simply lower your costs, GWP's corrugated packaging design team can help.
You can tap into the extensive packaging design expertise to specify bespoke designs to suit any brief, performance criteria, or budget.
However, more than simply designing corrugated packaging, GWP's designers will always look to add value to your packaging. This could be done in a number of ways.
For example, analysis of material used could highlight if your packaging is over-specified – creating an opportunity for cost savings. Any damage that your products are suffering in transit can be analysed and resolved. This itself could involve looking at handling, storage processes and even how high your packaging can be safely stacked.
It is even possible to reduce packaging times – improving the productivity of your business.
This is of course in addition to being able to advise on the best corrugated packaging solution for your specific application.
Design process in action
See how a full, in depth design process could benefit your business by watching the video below.
Reasons to trust GWP with your corrugated packaging design project
Utilisation of latest CAD software & systems
Innovative designs tailored to any brief
Packaging performance and product protection by design
Calculated stacking strength
Engineered cost savings
Over 20 years of experience
Aesthetically striking product presentation
Objective appraisal and improvement of existing designs
Environmentally sound solutions
Foam Engineering
Specific foam engineering knowledge and protective case design
GWP Protectives' ethos is simple – providing your business with the highest quality of case and foam packaging, plus a unique level of service
As a result of this you will have a dedicated in house designer allocated to your business, who will have a vast knowledge of flight cases, branded protective cases, and expert engineering of foam inserts and cushion packaging.
Your designer will always look for ways of maximising the performance and cost-effectiveness of your chosen protective case solution. As with other divisions of GWP Group, you will be offered a first-off approval service too.
This ensures that all new products, whether they be a protective case, foam insert or flight case, are optimised to achieve your specific requirements before commencing with full production.
Utilising cutting edge technologies and software, it is also possible to customise existing protective cases to provide optimised levels of protection.
The experience and knowledge of the GWP Protective designers and support team will also allow them to suggest alternatively engineered solutions that may not otherwise have been considered.
Using the most up-to-date cushion calculation software, it is possible to calculate precise levels of protection for almost any product, taking into account its weight and fragility for any given drop height. Further information on the calculations and service can be found here.
See for yourself…
See the full case / foam design process by watching the short video below.
Advantages of case / foam design for your business
Expert designers with over 25 years' experience
Utilisation of latest software and systems
Case and foam manufactured together for perfect fit
Digitising of products for accurate profiles
Calculated levels of cushioning performance
Full conceptual design & sampling service
Mobile design service available
Correx® Product Designers
The leading independent Correx® packaging designers in the UK
GWP offer an unmatched design service, taking pride in the Correx® design expertise we can offer your business.
A team of highly experienced designers, all with a depth of specific knowledge in the fabrication of Correx®, ensures an innovative, well engineered and durable new design is created that exceeds your expectations and requirements.
With an exceptional understanding of the unique properties of Correx®, your business can not only benefit from the right solution technically, but also new designs engineered to achieve the maximum possible durability at the lowest possible cost.
This is achieved primarily through applying the optimum combination of material selection and construction.
The result is custom Correx® bins, in-plant materials handling products and reusable packaging tailored to your exact requirements.
Why use GWP for Correx® product design?
A unique depth of expertise in the use of Correx® materials
Utilisation of latest CAD software & systems
Innovative, bespoke designs for any new application
Exceptional performance and durability
Cost engineering for maximum customer value
Over 25 years of experience
Extensive knowledge of the latest materials and products, including Bubble-Board
Free advice on the optimum solution for your application
Anti-Static Packaging Design
Market leaders in ESD safe packaging
GWP Conductive are the most experienced anti static packaging designers in the UK market.
As such, your business can tap into the vast amount of experience and knowledge in the design and manufacture of custom anti-static packaging and in plant handling items.
A designer allocated to your project will have extensive experience in working with Conductive materials, and can create a bespoke design using a range of ESD safe materials chosen to best suit your specific application.
GWP Conductive also work hand in hand with the other divisions within GWP Group to ensure that every new packaging solution will provide everything you need and more.
As well as creating fully bespoke designs from scratch, this also includes modification of a wide range of the products offered by the other divisions in order to make them ESD safe.
The close working relationships between divisions and their designers, customer service teams and production staff streamlines the design and manufacturing processes, ensuring you benefit from a genuine single source supplier across the range of packaging you require.
So when one of the stock anti static packaging products is not exactly right for your application, our engineers will evaluate your needs and using the latest CAD software and technology, design the perfect solution.
Your partner for conductive packaging design
A unique depth of expertise in the use of Conductive materials
Use of the latest CAD software & systems
Innovative, bespoke designs for any new application
Exceptional ESD performance as well as durability and strength
Cost engineering for maximum customer value
Over 25 years of experience
Packaging Design Awards
A history of excellence and achievement
Your business can work in partnership with a team of award winning designers. In fact, GWP's design teams have achieved industry recognition and awards for excellence, innovation and for exceeding the expectations of businesses like yours.
For example, GWP Group has won multiple Star-Pack awards (the industry gold standard), including designs created for, amongst others, confectionary brand Bendicks and household name Dyson.
The most recent awards included a gold, sustainability and "best in show" awards at the 2018 Starpack event.
The Starpack Industry Awards scheme, now in its fifty-sixth year, is widely regarded as the UK's premier annual packaging awards scheme and recognises innovation in packaging design technology.
Your allocated design expert will take part in regular training initiatives, workshops and industry schemes in order to provide you with the latest ideas, solutions and material innovations.
Case Study
The James Dyson Foundation
GWP Packaging worked closely with Dyson to re-engineer the James Dyson Foundation's Ideas Box, a popular education resource pack for schools.
The Ideas Box is used to safely transport and store free educational equipment and materials that are loaned to primary schools across the UK. Once the school has finished with the Ideas Box, it is repacked and then returned to the Foundation for use by another school.
When tasked with improving the Ideas Box, the key focus that was being able to make it simpler to use whilst keeping it robust and cost effective.
Because many different individuals reuse the boxes, many times, it was important that it is easy and quick to repack so as to minimise the chance of damage occurring in the repacking process.
The pack proved so successful that it won multiple Starpack Awards in the 2018 competition.
Our education packs are very popular with teachers and we have hundreds constantly in circulation going out on loan to schools and then being returned. We're very pleased with the redesign that GWP did for us, as well as the cost reduction they were able to achieve.
Danya Walker | The James Dyson Foundation
FAQs
Commonly asked questions about packaging design
Think that working with expert packaging designers could help your business, but have questions first? Well, you can either contact a member of the GWP team for assistance, or use the below section for any queries you may have.
What are the benefits of working with a packaging designer?
By working alongside an expert packaging designer, it allows your business to realise a wide range of benefits. This includes bespoke levels of transit protection, improvements in packing times, enhanced usability and even reduction in ongoing costs.
Wouldn't stock products be more cost effective?
Sourcing stock boxes or packaging products will usually be cheaper in the short term. However, the improved performance, space efficiency (minimising storage / transport requirements) and productivity gains typically means that using bespoke packaging is actually the more cost-effective option in the mid to long term.
Can packaging design solve my problems with breakages / damage?
One of the key benefits of packaging design is that allows for your packaging to have tailored levels of performance. This can help to significantly reduce damage caused in transit, in turn reducing your costs (and improving customer satisfaction loyalty too). This even includes use of specialist software to predict material performance, alongside physical testing of samples.
How can you choose a suitable packaging designer?
Choosing a suitable packaging designer can be difficult. It can be useful to work alongside one that has specific knowledge of your specific industry, as well as one which is more geared towards bespoke work rather than selling "off the shelf" cartons. Obviously awards and quality standards can have an impact on your choice as well.
What packaging can GWP design from scratch?
GWP's teams of designers have extensive knowledge across a wide range of packaging disciplines. This includes standard corrugated cardboard, as well as Correx®, various foam materials and even specialist anti-static packaging.
Summary
The key benefits of working with experienced packaging designers
Utilisation of latest CAD software & systems
Senior designer allocated to your business
Innovative designs tailored to any brief
Environmentally sound solutions
Packaging performance and product protection by design
Value engineering for ongoing cost savings
Objective appraisal and improvement of existing designs
Find Out More
Get advice from a packaging designer
To discuss your upcoming requirements, current difficulties, or to receive free impartial advice, contact a member of our design team by clicking below now.
Packaging Design
Competitive Advantage
Your Packaging. But Better...
Guides & Advice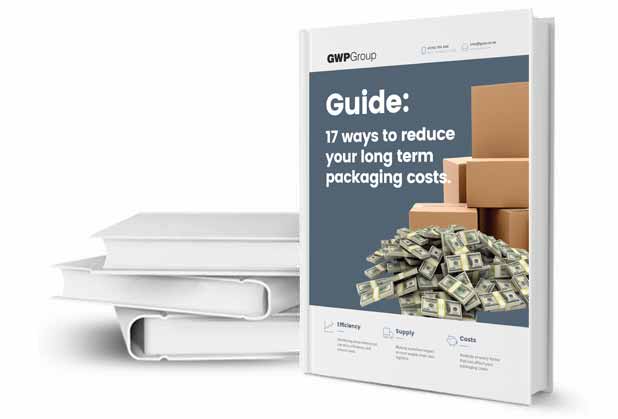 Get your free guide highlighting 17 strategies to reduce your long term packaging costs
Related Guides / Articles
Quotes, Technical Info, Advice...
Get your no obligation, tailored quote (or impartial product advice) now
For full details on how GWP will treat your data, please view our Privacy Policy. Your information will not be shared with any third party.
Here to Help
Contact a member of our sales & support team directly