Designers That Come To You
Solution to releasing large, sensitive, confidential or expensive items for a design process
A successful packaging design always starts with a complete understanding of the product to be protected, transported and / or displayed. Everything from the surface finishes, fragility and, most obviously, shape, dimensions and weight.
For many businesses and products, this can be ascertained at the initial consultation, or by supplying a sample product for a packaging designer to analyse.
However, many companies cannot release a sample. The product may be a prototype that is still under wraps. It may be a sensitive or confidential item. It may be too fragile (which is why it needs engineered packaging).
It may simply be too large to transport, or too expensive to leave your offices or production facility.
The solution is a mobile packaging design service.
What is Mobile Design?
What do you mean by mobile packaging design service?
In essence, if you request a mobile packaging design service, then a highly experienced design engineer will visit your business to fully "digitise" the products that you need packaging.
Using the latest portable digitising equipment, your product will be accurately captured into advanced design software. Every contour, curve, dimension and profile will be mapped in virtual 3-D, creating an exceptionally accurate representation of your product within the CAD system.
Having also ascertained other important characteristics – such as weight, surface finishes etc. – the 3-D model can then be analysed before a packaging solution that is perfectly tailored to your product and application is created.
The bottom line? There is no need for your product to ever leave your offices / facility, yet the packaging is guaranteed to perform to an engineered level.
How it Works
The full mobile design process
Whilst this all sounds simple in principal, GWP Group have developed a robust, proven method for ensuring that your packaging will exceed your requirements and expectations.
In fact, this innovative mobile packaging design service is just the start of a process designed to ensure your total satisfaction.
As the first step of this process, a product engineer / designers will visit to discuss the various options available and ascertain the level of protection your products, tools or components require.
Once the best option has been selected, factoring in budget, intended use and a raft of other important considerations (all of which you can discuss with your allocated engineer), your products will be digitised as detailed above.
Following acceptance of quotes and production timescales, if required, you can receive a conceptual design in 3-D (subject to materials used) in order to guarantee you are happy with your proposed product before production commences.
Following the conceptual approval of the design GWP can also produce a pre-production sample. This dual approach (supplying both 3D visuals and a physical sample) not only eliminates any issues prior to full production, but also ensures the packaging is perfectly tailored to your requirements.
But is it accurate enough?
The short answer is yes! By investing in a Faro Gage, GWP Group can offer your business the advantages that come with exceptionally accurate digitisation.
In fact, within the wider engineering industry this equipment is seen as the number one portable "Coordinate Measuring Device", mainly due to both its exceptional accuracy, ease of use and wireless (Bluetooth) operation.
It also has a superb range of features that allow your allocated designer to develop protective packaging within much tighter tolerances than had previously been achievable.
Features and specifications
A 1.2m (48") working volume, perfect for various parts, moulds, components & assemblies
Exceptional accuracy of up to 0.018mm (±0.0007")
Bluetooth® cable free operation allowing inspection & digitisation from up to 10m
Absolute portability and fast set up
Design Service
A tried and trusted packaging design service
Please view the video below for details of the full design process your business can benefit from – including the mobile packaging design service.
FAQs
Commonly asked questions about a mobile design service
If you are not sure whether a mobile design service is right for your business, the following section covers some of the most commonly asked questions.
Saying that, if you haven't found the info you need, please contact a member of the GWP team.
What is a mobile design service?
A mobile design service is effectively what it says on the tin – a mobile designer that will visit your offices, workshop or premises in order to conduct a specific stage of the packaging design process. This typically involves discussing options and / or getting exact measurements of your product (using a digitising device) that will allow for high performance packaging to be created.
Why would I need a mobile design visit?
A mobile design service is used on a number of scenarios. Typically, this is if the items you need packaging are too fragile to send to GWP, they are too expensive or rare (i.e. you may only have a single prototype) or it is particularly sensitive. It may even be the case that the items is too large and bulk y to cost effectively send out for the design process to take place.
Is this affected by Coronavirus restrictions?
GWP will obviously only be able to conduct a mobile design visit in strict accordance with the current Coronavirus guidance and restrictions. However, we understand that delays in your packaging could harm your business success, so we would like to find a suitable solution that will ensure the safety of everyone involved. Please contact us to discuss the potential options in relation to current government laws / guidance.
What equipment do you use?
Your products will be digitised using a FARO Gage – a highly accurate digitising device that will allow for a perfect 3D model of your product to be created. This 3D model is then imported into GWP's CAD systems which allows for your packaging to be precisely tailored to your requirements.
Are you happy to sign an NDA before designing product packaging?
One of the key reasons that the mobile design service is widely used is for items which are particularly sensitive. As such, GWP will be happy to sign a non-disclosure agreement (NDA) before attending your site and seeing and products.
Can I get pre-production of samples of my packaging?
As another layer of insurance when conducting a mobile design service, all of your packaging can be supplied as a one off, pre-production sample. This allows for any minor changes to be made before full production, guaranteeing that your chosen packaging will be 100% perfect for your specific application.
Summary
The key benefits of a unique packaging design service
As a result, GWP can offer your business a unique mobile design service – whereby an experienced packaging designer can visit your premises to fully digitise an item on site.
Following investment in the latest portable digitising equipment, this is a service that has been embraced by a large number of companies just like yours, across a broad range of industries and markets.
In effect it has, in many cases, simplified the process of providing highly accurate, engineered packaging solutions.
Summary of benefits for your business
No need to release large, expensive or sensitive items for the design process
Exceptionally accurate profiling
Easy setup and operation – non intrusive when on site
Specialist packaging design engineer allocated to your account
Backed up by a robust design process
Find Out More
Arrange a visit from a skilled packaging designer
If you are struggling to find packaging that will successfully protect products that cannot be released for a an external design process, please get in touch to arrange your initial consultation today.
Packaging Design
Competitive Advantage
Your Packaging. But Better...
Correx® is a trademark of Corplex
Guides & Advice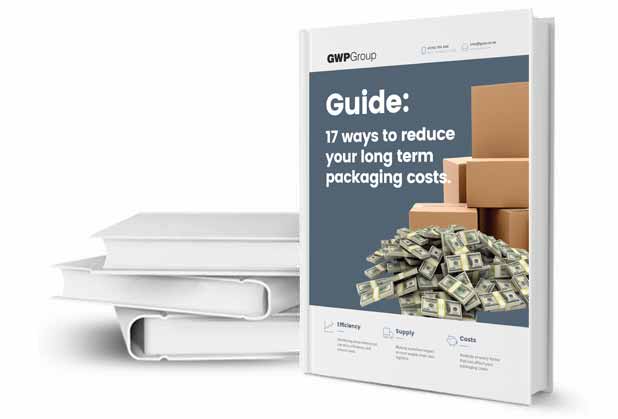 Get your free guide highlighting 17 strategies to reduce your long term packaging costs
Related Guides / Articles
Quotes, Technical Info, Advice...
Get your no obligation, tailored quote (or impartial product advice) now
For full details on how GWP will treat your data, please view our Privacy Policy. Your information will not be shared with any third party.
Here to Help
Contact a member of our sales & support team directly