Calculated Packaging Performance
Precisely engineered packaging that guarantees protection for fragile, valuable products
Whilst ensuring your packaging is cost effective is always a key consideration, it's not always the most critical factor. Sometimes the cost of the packaging is almost irrelevant. What really matters is the protection of the item during transit or storage.
Let's say your company produces a highly specialised component. It could be for an aerospace manufacturer, the military, even a high end Motorsport team. This component could be worth tens of thousands of pounds, maybe more. Is reducing the cost of the packaging really that important? Or is it more important to guarantee your component is safe?
Another example might be mission critical products.
Perhaps these will be supplied to the armed forces or a large infrastructure development. If this product arrives at its location damaged, it could cost thousands in delays. If being sent to a war zone, damage could endanger  lives.
Again, is cost or performance of your packaging more important?
What is Calculated Performance?
Calculated packaging performance – what is it?
By working with GWP Group, your business can take advantage of one of the few design teams in the UK to utilise a revolutionary piece of software. This software enables a precisely calculated level of shock protection to be engineered into your cushion packaging. In effect, you get precisely calculated packaging performance.
Specifically, it enables the accurate calculation of cushioning performance for any Plastazote® polyethylene foam packaging designs, over a huge range of accidental damage scenarios.
Using this software, your foam inserts can be designed by GWP to reduce the level of shock experienced by delicate, highly calibrated and expensive items if they are dropped during transit or storage.
This shock can be reduced to such a degree that the packaged product sees only a tiny fraction of the shock experienced by the outer case.  On impact with the ground, a well designed foam insert will control the level of deceleration, thereby minimising the G-force experienced by your product.
The bottom line?
It ensures that your products, tools or components benefit from the exact level of cushioning performance required – eliminating breakages and damage in transit.
How it Works
How the software and design process can create tailored performance
The software essentially works by using data known as "dynamic cushioning curves". Different foams, grades and densities exhibit their own characteristics, and the "curves" show the level of shock (peak G-Force) transmitted through each of the foams at a given thickness against a range of loadings.
These curves have been generated through extensive drop testing conducted by the manufacturer of the material, Zotefoams PLC.
The tests were conducted by measuring the force transmitted through a foam block of known dimensions, with the impacting force being altered by using a set of weights and variable drop heights.
If static loadings are too low, the impact energy is insufficient to compress the cushion. This results in a sudden deceleration of the impacting weight and therefore an increased transmitted force. This, in turn, leads to potential breakage of the equipment.
If too high, the impact energy compresses the cushion too rapidly until the cushion "bottoms out" onto the supporting surface. This scenario is also likely to see damage caused to the packaged components.
Product Analysis
How the packaged item affects protection and packaging requirements
Another key parameter for the design is the fragility of the article that needs to be cushioned  by the foam inserts.
This can obviously only be determined accurately by subjecting the item to a series of gradually increased decelerations to determine the deceleration at which damage is caused. Such destructive testing is however not always practical (especially with high value equipment).
As such, typical values are provided by the software, as the table below indicates.
Table of deceleration statistics for different product types
The below table details peak deceleration figures for a range of items that are most commonly affected by transit damage. Please get in touch if you require assistance with products outside of those listed below.
Peak Deceleration

Article Type

Up to 40 G
Hard disk drives
Gyroscopic instruments
Delicate electronics
40 – 60 G
Computer monitors
Printers
60 – 80 G
Audio and television
Instruments
Gauges
80 – 100 G
Household appliances
Furniture
100 – 120 G
Radiators
Machine tools
General equipment
Additional Statistical Data
Other data that is utilised in creating performance packaging
Besides the static load calculations detailed above, most foam protection & insert designs are based only on first drop data. For certain grades of foam it is important consider changes of the foam properties with repeated impacts when designing the insert.
Tests indicate however that the fatigue effects caused by repeated impacts reduce significantly after the initial 3 impacts. The cushioning calculator software allows for this, ensuring that regardless of the end use, any foam insert designed using this methodology will offer your products a customised level of protection.
The calculated packaging performance system can also take into account varying drop heights.
By default, the software uses drop heights defined for the design of packaging for military level J (UK Ministry of Defence specification for packages that are required to last a minimum of 2 years worldwide), although this can be modified as required.
Creep (compression of the material by long term loading), and temperature (foams are generally thermoplastic, i.e. they will soften at higher temperatures and harden at lower temperatures) are also considered.
Depending on the dimensions of the article it may be necessary to subdivide the required area of foam to achieve a stable cushion or use load spreaders to spread the weight of the article over a larger area than its natural side.
To maintain a stable cushion when subdividing the foam the thickness of the cushion should not exceed twice its length or width.
Finally, the effects of vibration – accounting for the fact that at certain frequencies vibrations may be attenuated by the cushion, even though this is an uncontrollable factor – can also be factored in.
Table of drop height data
The below table provides information on drop height / weight figures used (in both metric and imperial units) as well as the likely / recommended handling type associated with this.
| Weight (Kg) | Weight (lb) | Drop (cm) | Drop (in) | Type of Handling |
| --- | --- | --- | --- | --- |
| 0 – 9 | 0 – 20 | 105 | 42 | 1 person throwing |
| 10 – 22 | 21 – 50 | 90 | 36 | 1 person carrying |
| 23 – 110 | 51 – 250 | 75 | 30 | 2 people carrying |
| 111 – 225 | 251 – 500 | 60 | 24 | Light handling equipment |
| 226 – 450 | 501 – 1000 | 45 | 18 | Medium handling equipment |
| Above 450 | Above 1000 | 30 | 12 | Heavy handling equipment |
Video
See the design process at GWP in action
Please view the video below for further details of the full, in depth design process carried out when creating high performance protective packaging.
FAQs
Commonly asked questions about calculated performance packaging
Whilst packaging with calculated levels of performance can be – perhaps unsurprisingly – fairly complex a topic, there are a number of common questions which the below section addresses.
If you would like to discuss your specific project or requirements with a packaging engineer however, please do not hesitate to get in touch.
What is packaging with calculated performance?
As the name would suggest, packaging with calculated performance with provide a precisely tailored level of protection for a specific item. This makes it ideal for any items that are particularly fragile, expensive, rare, or highly calibrated.
What factors does performance packaging take into account?
The specialist software used to create performance packaging takes into account a number of factors. This includes static load calculations, drop test data (including up to 3 x drops), creep (compression of the material by long term loading), and even temperature. This is in addition to the size, weight, shape, and fragility of the item to be packaged.
Will this really prevent transit damage?
Performance packaging will provide the highest possible levels of protection for your items. Whilst it is impossible to completely eradicate all transit damage (this very much depends on the handling / environmental conditions that cannot always be allowed for), using foam inserts with tailored performance will reduce any damages to such a low level they will have minimal impact on your business.
Is this only for Plastazote / foams?
Although the specialist software used by GWP focuses on foams, there are similar programmes used by our corrugated cardboard designers too. These allow for theoretical testing of stacking strength, burst and edge crush limits when looking at cardboard transit packaging. It is also possible for GWP to conduct physical attesting of samples for virtually any form of packaging you are looking to source from us.
Why should I work with GWP for my performance packaging?
GWP have over 30 years' experience of supplying successful protective packaging to a huge range of businesses. So, whilst the use of cutting-edge software and CAD systems will enable high performance, this is allied perfectly with the knowledge and experience built up over 3 decades of design / manufacturing.
Summary
Why you should consider calculated performance packaging
GWP Protective's award winning design team are one of the few in the UK to utilise this revolutionary piece of software which enables an engineered level of shock protection to be designed into your foam inserts.
This program provides the design team with a rapid and flexible approach to foam protection and insert engineering by enabling them to accurately predict performance and design parameters for Plastazote® foam cushion applications over a wide range of conditions and handling situations.
Your engineered foam inserts (also sometimes referred to as cushion packaging) are designed to reduce the severity of shock on any delicate, highly calibrated and expensive items during your handling and storage processes.
Their purpose is to reduce the transmitted shock generated by mishandling of the protective case to such a degree that it will not result in damage to the packaged article.
This enhanced protection system works by allowing a highly controlled level of deceleration within the foam insert.
When coupled with expertise in case manufacture, and the huge range of both branded and bespoke cases available through GWP Protective, it ensures you can source a truly market leading protective solutions for any product, equipment or environment.
Ultimately, it ensures that you can specify the exact level of cushioning performance required – eliminating breakages and damage in transit.
Benefits to your business
Allows for creation of cushion packaging with exact levels of protection
Uses advanced data and calculations
Eliminates damage to your items caused by impact, shock and vibration
Potentially significant cost savings on damaged items
Improves end user satisfaction, aiding repeat business
Perfect for "mission critical" operations
Identification of perfect foam grades and exterior cases
Widely used in aerospace and military applications
Expert design engineer allocated to your project
Find Out More
Free advice and guidance from an experienced packaging design team
If you have issue with transit protection, damage to important items, or just want to improve the performance of your packaging, please do speak with a member of the GWP design team today.
Please note: AZOTE, Plastazote and Zotefoams are registered trademarks of Zotefoams plc.
Packaging Design
Competitive Advantage
Your Packaging. But Better...
Guides & Advice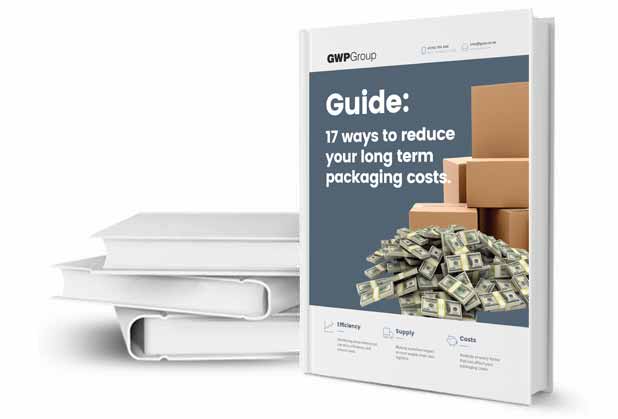 Get your free guide highlighting 17 strategies to reduce your long term packaging costs
Related Guides / Articles
Quotes, Technical Info, Advice...
Get your no obligation, tailored quote (or impartial product advice) now
For full details on how GWP will treat your data, please view our Privacy Policy. Your information will not be shared with any third party.
Here to Help
Contact a member of our sales & support team directly