Expert Advice & Project Management
Full packaging development – from brief to supply – via video conferencing
Looking to switch packaging suppliers? Or develop packaging for a new product launch? Perhaps increased ecommerce sales means you need to focus on improving your packing times or unboxing experience?
Regardless of the challenge you are facing with your packaging, the ongoing Coronavirus outbreak makes all of this more difficult – particularly with face to face meetings being problematic or even impossible.
The solution? A remote packaging consultancy with GWP Group – conducted completely via video calls and sending of any physical samples by couriers – will allow you to source your perfect packaging without ever having to meet (in person) a designer, product adviser or support staff.
Saying that, GWP will be happy to accommodate in person meetings in line with all safety procedures and advice, if you would prefer to do this.
Background
Affects of Coronavirus on developing packaging
Covid-19 has affected virtually all businesses, in a number of ways.
One of the most pronounced of these is that in the current climate, face to face meetings with suppliers (and customers) are at best difficult, and in some cases impossible. This has the potential to have a number of negative impacts for your business.
It means that you cannot easily progress projects. It can make any plans to switch suppliers considerably more difficult. And it can mean any issues with your existing suppliers or the products you purchase from them are more time consuming to resolve.
All of this can be applicable to your packaging supply.
In light of this, GWP have rapidly developed a remote packaging consultancy service.
This means that whatever challenges you are facing with your packaging – such as excessive costs, unacceptable levels of damage in transit, inefficient procedures or even a need to be more sustainable – you can still tap into GWP's vast knowledge of packaging development.
What's more, the service and initial consultation are completely free and with no obligation.
What is Remote Packaging Consultancy?
How can packaging be developed remotely?
A remote packaging consultancy will effectively follow a proven process for developing or improving packaging, but with physical meetings replaced with video conferences (with COVID-19 being the driver of this).
Physical samples for appraisal, testing and pre-production sign off will all be delivered to your premises via courier (and your existing packs can also be sent to GWP for full analysis).
Pre recorded videos and even virtual site tours can also be used in order to identify any potential issues that may be affecting the success of your packaging, highlighting considerations such as packing times, lack of storage space (and the potential for a fully managed inventory), material reduction and so on.
In essence, your business can either develop new packaging completely from scratch, or benefit from a full packaging audit to identify cost savings and improvements.
So, regardless of what you are looking to achieve with your packaging, all of this can be done without the need to have visitors on site or to have physical meetings with GWP staff.
Remote Packaging Consultancy Process
Typical process / areas covered by remote packaging consultancy
The below details a typical remote packaging consultancy process, covering the various steps taken to develop new packaging or improve your existing inventory and / or processes.
However, one of the key benefits of working with GWP is the inherent flexibility we offer. Every packaging consultation will be tailored to your specific requirements, rather than potentially limiting success by sticking rigidly to pre-defined steps or criteria.
This way, you can be certain that your business will still extract the maximum benefit from working alongside a packaging designer / manufacturer, with more than 30 years of experience.
Analysis of brief / existing packaging
The first stage of any consultation will be to understand the exact requirements of your business. This could be to reduce costs, drive sales, enhance productivity, develop packaging for completely new products or applications (e.g. a switch to ecommerce), or any combination of these. This will usually entail a virtual meeting.
Material / structural options
Once the brief has been defined, a team of experts will be able to recommend options for both structural design and materials that will help to achieve the aims set out. Samples of material grades can be sent via courier to your business for appraisal if required (including Correx® and coated corrugated).
Print / branding options
Print and branding option will also be discussed – everything from simple one colour logos to full colour graphics depending on your market / application. Whilst it is not possible to send print samples, previous examples of similar work or digital mock-ups can be supplied if required.
3D CAD rendering / mock-ups
Following on from the various options having been agreed or shortlisted, it is possible to send 3D CAD renderings for initial appraisal.
Pre-Production Samples
Once happy with the CAD drawings / renderings, pre-production samples can be produced and sent via courier to your premises for appraisal and testing as required. Any modifications can be relayed directly to our design and engineering teams via video conference, phone or email as required (and depending on complexity).
Artwork Assistance
Assistance with laying up pre-designed artwork files onto any packaging layouts can also be provided remotely – simply send over logos and other graphics before a proof is supplied for sign off.
Virtual site tour / videos
If you are interested in finding out more about GWP's production capability and processes at any point in the consultation process (or even prior to undertaking a project with GWP), you can watch a series of videos showing how we will manufacture your packaging.
You can also have a remote, virtual tour of our premises using Google Site Tour (coming soon).
Account setup / team introduction
Once designs and other details have been agreed, the onboarding process can also be conducted remotely. This can include video introductions to your account managers and support contacts moving forwards.
Video conferencing
Of course, video meetings and traditional phone conversations can be arranged for any stage of the process.
Video Conferencing
Flexibility on software / meeting platforms used for remote packaging consultancy
One potential barrier to the adoption of remote packaging consultancy is the availability, compatibility and even cost of the video conferencing software used.
Whilst the switch to home working has seen a vast increase in the use of video call software, there is the potential for communication between two organisations to be hindered by the use of different platforms.
GWP have strived to ensure that we will be able to accommodate (almost) any video conferencing solution that you may use.
With a well-equipped IT infrastructure and a flexible, agile support team, we are confident you will be able to use the video conferencing software of your choice to undertake any remote packaging consultancy.
List of video conferencing platforms GWP can work with
Below are just some of the video conferencing platforms that GWP are able to accommodate for your video conferences with our sales team.
If however you cannot see the software that you use listed below then please contact us – we will do our best to accommodate this as well.
Microsoft Teams
Zoom
Cisco Webex
Skype
GoTo Meeting
Google Hangouts
Me
Adobe Connect
Zoho Meeting
In Person Meetings
Face to face meetings if required
Whilst it is impossible for many businesses to currently conduct in person meetings, many organisations will have the facilities and space to allow this to happen.
As such, GWP are happy to conduct meetings at your premises (or at our sites in Cricklade, Swindon and Salisbury) if you would prefer to do this.
Any meeting will of course follow all Government guidelines with regards to safety and social distancing, as well as any specific requirements as detailed by your own health and safety policies.
If you are interested in arranging an on-site meeting with a member of our sales, design or support teams, please get in touch.
FAQs
Commonly asked regarding a remote packaging consultancy
The below section covers some of the most commonly asked questions concerning this service.
Can't see your specific question answered? No problem, please contact a member of the GWP team who will be happy to assist.
What does packaging consultancy mean?
Packaging consultancy is effectively a way to resolve any issues you are having with your packaging – or to make it more efficient / cost effective. This can include everything from minimising packing times, rationalising your inventory (to benefit from economies of scale), reduce damage in transit and a range of cost saving strategies. It can also be used to develop packaging for new products.
How can this be done remotely?
Normally, to develop new packaging or audit your existing setup, a number of face to face to face meetings would be required. This would allow for any problems, challenges or requirements to be fully understood. GWP offer a service where all of this can be done via video conferences instead.
Why do I need to use remote consultancy?
The Coronavirus pandemic has meant that many businesses have stopped all meetings with people outside of their company on safety grounds. However, the impact of this is that important projects – such as improving your packaging – have been delayed or postponed. Undertaking the process remotely can ensure that this problem is avoided.
Wont I need to see samples of my packaging before production?
Pre-production samples are an important part of making sure that your packaging is one hundred percent perfect before full manufacture. As such, even with remote packaging consultancy these will still be supplied as before but sent via courier.
What video conferencing platforms can I use?
GWP allows you to use virtually any video conferencing platform to speak with our advisers, design and support teams. Simply let us know what software you would like to use, and we'll do the rest.
I would prefer to meet in person – is this still possible?
If you would prefer a face to face meeting, then that is no problem. GWP will be happy to conduct meetings with you at your premises or ours, ensuring that all health and safety guidelines are adhered to.
Summary
The key reasons to engage in a remote packaging consultancy
Allows for development of successful, commercially focused packaging with no face to face meetings
Suitable for new projects or switching supply
Can identify many advantages for your business, including cost reduction, efficiency gains etc.
Flexibility in terms of video conferencing software / platforms used
Face to face meetings (in line with Government guidelines) as required
Ultimately enables your business' packaging to more cost effective and / or improve performance
Find Out More
Request a remote packaging consultation today
Think your packaging could be improved? Looking to switch suppliers? Have a completely new project to work on?
But worried about how you will be able to do this with the ongoing restrictions around meetings and Coronavirus?
Then please contact a member of our team to arrange a complimentary, no obligation remote packaging consultancy appointment with GWP today.
Competitive Advantage
Your Packaging. But Better...
Guides & Advice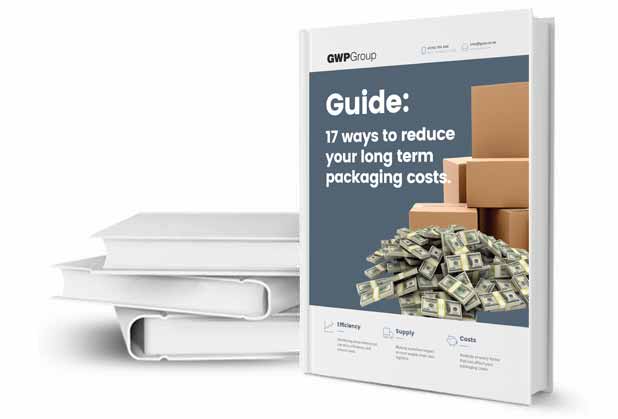 Get your free guide highlighting 17 strategies to reduce your long term packaging costs
Related Guides / Articles
Quotes, Technical Info, Advice...
Get your no obligation, tailored quote (or impartial product advice) now
For full details on how GWP will treat your data, please view our Privacy Policy. Your information will not be shared with any third party.
Here to Help
Contact a member of our sales & support team directly