Help for Staff & Business
Measures to aid staff, customers and support new business during Coronavirus outbreak
Due to the outbreak and ongoing restrictions relating to COVID-19 Coronavirus, we are all going through a period of immense change and having to adapt to the unprecedented circumstances that we find ourselves in.
GWP understand the important role that packaging plays in critical supply chains, as well enabling our customers and other businesses to continue their operations during these challenging times.
GWP Group remains fully operational and ready to help wherever possible. However, we wanted to highlight the measures we are taking to protect our staff and our customers, as well the support we can offer to new customers and the wider packaging industry.
Ways We can Help
Select your specific area of interest
These measures have been split into 4 key areas – staff, customers, new business and industry support. Please continue reading, or use the links below to jump to your particular area of interest.
Staff
Measures in place for staff welfare
The health and well being of every member of staff of GWP is obviously of paramount importance. We want to reassure all customers and suppliers that not only are we following all Government advice and guidelines, but that we are taking a wide range of additional precautions as well.
Measures taken to ensure we are protecting our staff include:
Home working for all staff where possible
Split shifts for factory personnel to minimise contact with potentially infected colleagues
Segregated production environment allows for compliance with government advice of distancing
Switching of all meetings of 3 or more employees to use remote / online platforms
Extensive cleaning / hygiene regime throughout production facility and offices
Supporting any member of staff affected by virus
Risk Assessment
As part of new government guidance and legislation we are required to publish our Corona-virus risk assessment on our website.
Please use the links below to access this, along with the supporting documents / appendices.
Customers
Measures in place to support our customers
GWP understands the vital role that many of our customers play within the supply chains of medical, pharmaceutical, food and drink markets, as well as the supply of essential products and raw materials. As such, we have a commitment to each and every one of our customers to remain fully operational and provide ongoing support during this difficult period.
Measures taken to ensure continuity of supply include:
Split shifts to ensure continuity of workforce and supply
Guaranteed material supply for uninterrupted production
Stock holding of Correx®, foam and other specialist materials / products
Building of additional customer stock to ensure smooth, continued supply
Get In Touch
Already a customer of GWP and need help or assistance in any way? Please click the logo of the specific GWP division your business works with for a range of contact options.
New Business
Here to help new customers
Besides the ongoing commitment to our existing customer base, GWP has the capacity to support any business that may require a new or secondary packaging supplier during these challenging times.
The steps we have taken to ensure continuity of supply means that we are well placed to assist any potential new customers currently facing difficulties in sourcing their crucial packaging supplies.
GWP are here to help new customers by:
Maintaining full capacity to assist as required
Fast response to any new opportunities
Extensive experience of seamless business transfers
Capacity for stock holding and just in time supply for new customers
Fast and cost effective support on any new tooling required
High capacity, reliable supply of material
Full adherence to government guidelines to ensure staff safety, availability and hygiene
Industry
Help for packaging companies
All businesses are coming under increasing strain due to the unprecedented measures imposed by the Government. Whilst there is obviously a limit to what everyone can do, we feel that by helping each other we can negotiate these challenges and emerge stronger on the other side.
So, in the spirit of solidarity, if you are a packaging manufacturer that is facing difficulties, we will do our upmost to assist where possible. This includes:
Confidential trade supply
Flexible manufacturing capability
Stable supply of materials and labour (ensuring ongoing manufacturing capability)
Wide and varied range of packaging products
Open to providing short term assistance or for ongoing partnerships for the longer term
Here to Help
Ongoing support and assistance
Regardless of your relationship with GWP Group, we would like to reiterate that during these unprecedented times, we will do everything possible to assist your business.
Whether this our commitment to providing the highest level of service and quality to each and every one of our customers, accommodating new customers struggling to source their crucial packaging and even supporting other businesses within our industry, we believe in the doing the right thing.
And this is of course in addition to providing the highest levels of safety and support for all of staff members – without them none of this would be possible.
If you have any questions regarding the current situation that have not been answered above, then please do not hesitate to contact a member of our team.
Your Packaging. But Better...
Competitive Advantage
Guides & Advice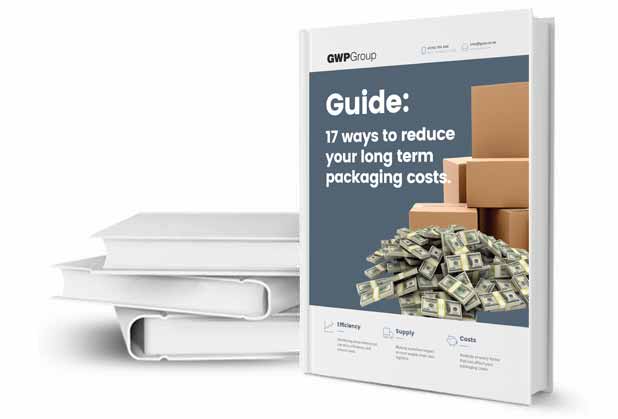 Get your free guide highlighting 17 strategies to reduce your long term packaging costs
Related Guides / Articles
Quotes, Technical Info, Advice...
Get your no obligation, tailored quote (or impartial product advice) now
For full details on how GWP will treat your data, please view our Privacy Policy. Your information will not be shared with any third party.
Here to Help
Contact a member of our sales & support team directly