Shipping Lithium Batteries
Transporting lithium batteries by air, sea and road
Many people simply assume it is safe to ship lithium ion batteries. But this is not the case.
It is simply not possible to put them into any old box and send them, with a number of laws and regulations in place to ensure the safety of those transporting them.
In fact, there are a number of factors that come into play when trying to ascertain what packaging and method you should use when transporting lithium ion batteries.
These are governed by a number of UN regulations (specifically UN3480, UN 3481 and UN3090), as well as rules set out by various transport bodies (including the IATA – International Air Transport Association).
Looking at the list of criteria and influencing factors can be in credibly daunting, which is why this guide aims to provide you with a solid understanding of what is required.
Saying that, if you have any specific questions then you may also find this list of FAQs regarding lithium battery packaging useful.
Quick Reference / Contents
01: What are Lithium Batteries?
Explanation of a growing source of energy
As the name would suggest, lithium batteries are used as a power source for a range of products, appearing in everything from electric cars to power tools and mobile phones.
But moving beyond the obvious, lithium batteries are commonly split into 2 different categories – lithium metal batteries and lithium ion batteries.
Starting with lithium metal batteries, these are usually non rechargeable, and contain metallic lithium (hence the name).
They typically have a higher "energy density" than similar non rechargeable batteries, which means they are widely used to power items such as calculators, hearing aids, pacemakers and wrist-watches (basically anything where you wouldn't expect to charge or replace the batteries that often).
Lithium ion batteries are the newer technology. They do not contain metallic lithium, but retain the high energy density of lithium metal batteries  but with the added benefit of being rechargeable. Although they are considered more stable and safer than lithium metal batteries, they still pose a significant risk.
Lithium ion batteries are in widespread use, found in items such as smartphones, tablets and laptops.
02: Problems
Problems with lithium ion
So why is shipping lithium ion batteries such a big deal? And why are there so many UN regulations (including UN3480) surrounding this?
Put simply, lithium batteries can be extremely dangerous – meaning they are technically classified as hazardous goods.
A number of unexplained aircraft disasters have been attributed to lithium batteries catching n fire during flights (including Asiana Airlines 747 near South Korea in July 2011, a UPS 747 in Dubai, UAE in September 2010 and a UPS DC-8 in Philadelphia, PA in February 2006).
These fires are usually attributed to the batteries short circuiting and can result in fire – this is what specialised packaging that is tailored to these products (such as the Zarges aluminium battery packaging cases) can help to contain. Unprotected cells can cause an electrical short by touching, with propagation then causing a chain reaction that can release huge amounts of energy.
Lithium batteries can also be prone to "thermal runaway".
What this basically means is that if the internal circuitry is compromised, an increase in internal temperature can occur. At a certain temperature, the battery cells begin to vent hot gasses, in turn increasing the temperature in neighbouring cells. Ultimately, this will lead to ignition – and fire.
As such, large quantities of batteries pose a significant safety risk, which is particularly acute when being shipped by air. A relatively small incident can lead to an uncontrollable fire.
As a result, lithium batteries are considered hazardous materials / dangerous goods, and must be handled, stored and transported accordingly (as set out in UN3480 and the supporting regulations).
03: Products
Affected products using lithium batteries
The other reason that lithium batteries have garnered additional attention, is their increasing prevalence.
Now widely used in electrical cars, E bikes, power tools, mobile phones and a huge range of consumer electronics (everything from laptops to children's toys), lithium batteries offer an excellent combination of performance, light weight and efficiency. They are also relatively cost effective to mass produce.
However, with increased use comes increased risk. Whilst shipping brand new batteries within products is relatively safe (although still governed by strict rules), returning damaged or used batteries for repair, recycling or disposal poses a serious risk.
Plus, with continued market growth in a number of products / markets utilising lithium batteries (with electric car sales expected to mushroom over the next decade and beyond), the increased risk has forced regulatory bodies to act.
04: UN3480 Regulations
Tightening of the rules on shipping lithium batteries
Due to the increased use – and increased risk – the rules surrounding the shipping of lithium batteries (both types) were overhauled
As highlighted earlier in this article, the danger posed by shipping lithium batteries is in the potential for them short-circuiting and as a result, most of the new legislation focuses on the packaging and shipment rules aimed at reducing the potentially catastrophic impact of this.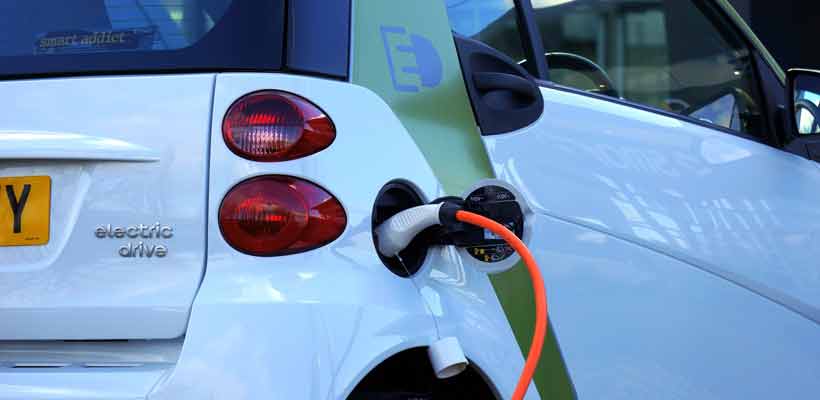 A very top level overview of this is as follows:
Packaging and shipping methods that ensure no batteries can come into contact with each other.
Packaging and shipping methods that ensure no battery can come into contact with a conductive or metal surface.
Ensuring all batteries are securely packaged to eliminate movement (within the packaging) during transit, which could potentially cause loosening of terminal caps or inadvertent activation.
UN3480, UN3481, UN3090 and UN3091 classifications
The shipping of lithium batteries are effectively covered by 4 pieces of UN legislation, although there are numerous specifics within these can influence the exact process you need to take to ensure safe shipping (or at least minimise the risk as far as is possible).
Lithium batteries are now effectively classified as Class 9 material – termed "miscellaneous dangerous goods".
The specific UN regulations covering the shipment of these batteries are as follows:
UN 3090, Lithium metal batteries (shipped by themselves)
UN 3480, Lithium ion batteries (shipped by themselves)
UN 3091, Lithium metal batteries contained in equipment or packed with equipment
UN 3481, Lithium ion batteries contained in equipment or packed with equipment
05: Labelling
Labelling Requirements
There are also different labelling requirements for packaging that is to be used for the purpose of shipping lithium batteries.  These requirements differ depending mainly on the following 4 factors:
Whether the batteries are contained in the equipment being shipped(like a watch, calculator or laptop)
Are being packed alongside the equipment (like in a power tool, packed alongside a spare battery)
Are being shipped in small quantities (which may be covered by Limited Quantities – the lowest of the four levels of the Carriage of Dangerous Goods)
Are being shipped in what is defined as very small quantities, which are not subject at all to the provisions of the dangerous goods regulations (like two batteries installed in equipment).
Further details can be found the downloadable guide.
Technical Information
The transit of any dangerous goods (which includes lithium batteries), must be organised by people with appropriate training and knowledge, or that the shipment itself is accompanied by qualified companies / experts.
Further technical information taken from the UN, IMO (International Maritime Organisation), ADR (The European Agreement Concerning the International Carriage of Dangerous Goods by Road) and IATA (International Air Transport Association) regulations can be seen below.
These set out the points that must be complied with (and checked / adhered to) depending on your mode of transportation.
06: General Rules
Further info on UN3480 / UN3481 regulations
Applicable regulations; UN-No: 3480 (UN3480) or UN3481 Lithium-Ion Batteries and Lithium-Ion batteries contained in equipment or packed with equipment
Any Lithium-Ion batteries to be shipped are of the type proven to meet the requirements of each test set out in the UN Manual of Tests and Criteria, PartⅢ, sub-section 38.3
For full details please visit this resource created by the UN.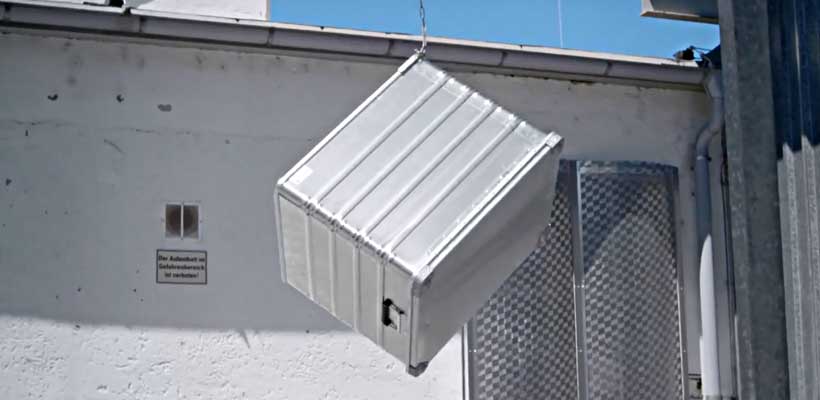 In accordance with the requirements of the UN Model Regulation, Chapter 2.9.4, the manufacturer of the battery or the battery pack shall make available (on request of the Competent Authority) the evidences that a Quality Certification program is in place in its manufacturing facility for Lithium-ion batteries.
UN-No: 3480 or 3481 Lithium-Ion Batteries and Lithium-Ion batteries contained in equipment or packed with equipment.
07: ADR/RID Requirements
Transit by road
Class 9 Packing Group II, tunnel category E ADR/RID-Labels 9
Proper shipping name Lithium-Ion batteries, UN 3480
ADR Special Provisions 188, 230,310, 636 will apply and Packing Instruction P903, P903a and P903b.
Damaged and defective batteries: contact your National Competent Authority
For further information, please visit the UNECE website by clicking here.
08: IMO Requirements
Transit via sea freight
Class Packing group II IMO-Labels 9
Proper shipping name Lithium-Ion batteries, UN 3480
IMDG Code: Special provisions188, 230, 310, and packing instructions P903
EmS: F-A, S-I
Stowage category A
Damaged and defective batteries: contact your National Competent Authority
09: IATA-DGR Requirements
Transit via air freight
Class Packing Group II ICAO-Labels 9
Proper shipping name Lithium-Ion batteries, UN 3480
IATA: Special provisions A88, A99, A154, A164, packing instructions P965, P966, P967, P968, P969, P970
Damaged and defective batteries / waste batteries: Not allowed for transport by air.
For the IATA Guidance Document on lithium batteries, please click here to visit this resource.
10: Further Guidance
Further guidance on battery shipping methods
Whilst the technical framework above provides legal instruction on how to ship lithium ion batteries, this can seem daunting and even confusing for those with no prior knowledge of such legislation.
As such, the following sections provide a simplified overview of the requirements for shipping lithium batteries via different modes of transport.
Shipping lithium batteries by road
If your lithium-ion batteries are being transported by lorry for transport within Europe, you must ensure that you comply with all of the requirements as outlined in the ADR 2017 manual.
This is effectively the European Agreement that governs the shipping of lithium batteries by road / ground (and indeed that of any dangerous goods).
Transporting lithium batteries via train requires you to meet  a different set of specific guidelines for the transportation of dangerous goods. These regulations are detailed in the Carriage of Dangerous Goods by Rail (RID) guidelines.
These regulations, when coupled with the ADR guidelines used for road transportation, effectively require similar packaging, processes and protections.
Shipping lithium batteries by sea
If shipping lithium batteries via sea freight, you will need to comply with the International Maritime Dangerous Goods (IMDG) Code. This document is updated every other year, meaning the 2018 Edition Amendment 38-16 is the current set of regulations.
In order to review the regulations set out by the IMDG Code, you must purchase a copy of the Code from the International Maritime Organization (or work with a packaging supplier that is familiar with these regulations).
Shipping batteries via mail / courier networks
Even if you are only shipping very small volumes of lithium batteries (and likely using a courier or mail service), the regulations still apply.
Most couriers have slightly different sets of additional rules and guidelines, but the following points will to cover most of the major points to consider:
Each individual package (i.e. a Zarges battery box) cannot contain more than 4 cells or 2 batteries – if contained in equipment.
The maximum net quantity of cells or batteries contained in one package cannot exceed 5kg.
The watt-hour rating must not exceed 20Wh per cell or 100Wh per battery.
Each cell and battery must be of a type that has been proven to meet the requirements of each test in the UN Manual of Tests and Criteria, Part III, section 38.3 (as also governed by ADR guidelines)
Cells or batteries that are defective are forbidden.
Cells and batteries must be protected against short-circuit (i.e. be placed in individual, non-conductive packaging)
The equipment containing cells or batteries must be packed in durable, rigid packaging that is unlikely to be damaged during transit. The items and must also be secured against movement within the outer packaging.
The sender's name and return address must be made clearly visible on the outer packaging.
Shipping lithium batteries by air
Shipping lithium batteries by air is the most complicated of all forms of transit, due to the increased risk (i.e. and aircraft accidents caused by fire are likely to be fatal). With damaged batteries being blamed for aircraft crashes in the past, the shipping of damaged or defective batteries is strictly forbidden.
When transporting lithium-ion batteries via air, the Dangerous Good Regulations (DGR) must be reviewed and met. These regulations are governed by the International Air Transport Association (IATA) and the International Civil Aviation Organization (ICAO).
11: Responsibility
Who is responsible for safe shipping?
As the company or individual shipping lithium batteries, you are solely and wholly responsible for the shipment. You / your business will be legally responsible the event of any accident caused by the incorrect shipping of the batteries or not adhering to UN3480 and other regulations.
This is why it is not only critical to select appropriate packaging for your shipment(s), but also to work alongside a packaging supplier that can help and advise on this particular requirement.
Aluminium cases such as those customised by GWP Protective can be subjected to the appropriate tests before being put into full protection, giving you reassurances that your shipments will fully comply with all regulations.
For further details of the lithium battery packaging / cases available through GWP, please click here.
In Summary
The importance of UN3480 / UN3090 regulations
Failing to use the right, UN3480 compliant packaging for shipment of lithium batteries could have dire consequences for your business. This could extend to significant fines, jail sentences for individuals within your organisation and the reputational damage of having caused a (potentially fatal) accident.
If you are interested in sourcing Zarges aluminium battery cases tailored to this purpose, please get in touch with an expert at GWP.
Important Notice
The information provided on this page is intended as a guide only. GWP can accept no responsibility or liability for loss, damage or any other consequence of reliance on this information, howsoever caused. As all applications and scenarios vary, it is your responsibility or the responsibility of your business to ensure that any products or items you ship comply the regulations applicable to your specific circumstances. If in any doubt, please check with your shipping provider or the appropriate regulatory body.
Further Reading...
Having originally joined GWP Protective back in 2004, working on the factory floor, Richard now heads up the business as General Manager. [Read full bio…]
Featured Products
View the packaging in this guide...
Related Guides
All Guides & Advice