ISO Packaging Manufacturers
Committed to producing packaging of the optimum quality for every industry / application
Quality matters. Quality standards for packaging matters.
It can be the difference between your products arriving safely, or damaged. It can lead to improved sales. It can lead to increased lifespan and number of uses (which in turn benefits the environment). It ultimately affects the perception – and success – of your business.
As a truly customer-centric business, GWP take the approach of considering the company to be an extension of our clients' businesses. Which means that every investment in quality GWP makes, is an investment in the company's future too.
ISO 9001:2015
ISO accredited packaging manufacturer
GWP Group is extremely proud to be accredited to ISO 9001:2015.
ISO 9001:2015 is a quality management standard that is an essential part of the business and allows the production of ISO quality packaging. It also acts as a key ingredient in driving a fully integrated quality management system throughout the company.
It puts beyond question GWP Group's ability to consistently provide packaging products and services which meet both customer and regulatory requirements and provides a solid building block towards the ultimate goal of absolute customer satisfaction.
Benefits of ISO packaging quality standards
The ISO 9001:2015 standard identifies 8 quality management principles which senior managers and team leaders employ to lead the whole business towards optimal performance. This is realised on both a day to day and long term basis.
By using these principals as a framework for everything GWP does, it ensures that not only will your needs and expectations be consistently surpassed, it can also reduce costs through lean and efficient production management and provide a fully optimised solution to any packaging design brief.
For further information on the ISO 9001:2015 standard, please visit the ISO website.
8 quality management principals of ISO
Customer focus
Leadership
Involvement of people
Process approach
Systems approach to management
Continual improvement
Factual approach to decision making
Mutually beneficial supplier relationships
ISO 14001:2015
Environmental management accreditations
As a packaging manufacturer, it is also of critical importance to consider the environmental impact of GWP Group products.
The GWP Group is therefore accredited to ISO 14001:2015 – a standard relating specifically to environmental best-practice. As with ISO 9001:2015, audits to ISO14001:2015 are performed by a third-party.
GWP Group is committed to reducing waste through efficient working processes, designing packaging with minimal material usage and promoting the use of recycled and recyclable materials wherever possible.
FSC®
Chain of Custody certification
GWP Packaging are proud to have been certified by the Forest Stewardship Council® (FSC).
GWP's Chain of Custody certification (certificate number FSC – C161914) allows your business to source FSC approved packaging – everything from industrial transit boxes through to ecommerce and retail display / POS – from us. It also allows you to use the FSC logo (subject to specific conditions) on your packaging.
The certificate effectively attests that FSC certified material has been identified, used, and separated from non-certified / non controlled material from forest to market (i.e., along each step of the supply chain).
GWP have been fully audited to the FSC-STD-40-004 standard in order to achieve Chain of Custody certification.
More Information on the FSC
The FSC was effectively formed by a number of businesses, environmentalists and community leaders following the failure of the 1992 Earth Summit (held in Rio) to provide legislation to prevent deforestation.
This became a voluntary, market-based approach that would ultimately help to improve forestry practices throughout the world.
The Forest Stewardship Council has since gone from strength to strength, being arguably the most well-known such organisation / forest management solution. In fact, the FSC have now been the leaders in certification for sustainable forestry for more than a quarter of a century.
Having certified as much as 213 million hectares of forests globally – or 11 percent of all productive forests worldwide – the Forest Stewardship Council have also gained extensive support from WWF, Greenpeace and The Woodland Trust (amongst many others). Around 40 percent of the UKs' forests are also now certified by the FSC.
ISTA
International Safe Transit Association
As part of GWP Group's long term commitment to producing transit packaging of the highest quality, the company and all our divisions have been official members of the International Safe Transit Association (ISTA).
The ISTA are widely regarded as the leading developer of test procedures for packaging products worldwide. This enables comprehensive testing to ensure that packaging will provide protection in transit within a specified set of performance parameters.
It also allows for certification of packaging (and access to testing laboratories worldwide) and is seen as the industry source for trusted and respected information.
GWP Group's association with the ISTA not only offers your business added assurances over the performance of your packaging, but also allows all of the GWP Group divisions potential access to laboratory testing of new packaging innovations and existing designs as required.
Besides this, GWP's involvement with the ISTA also demonstrates with greater clarity that the design expertise employed to create your packaging is at the leading edge of the industry.
This in turn highlights a number of clear benefits that you can take advantage of.
Advantages of ISTA to your business
Calculated packaging performance utilising the latest software to eliminate transit damage
Testing of specific packaging products to client-specified standards
Use of specialist software to increase strength or reduce materials (leading to cost savings)
A focus on performance packaging and protection
Knowledge to offer alternative solutions to standard packaging materials
Who are the ISTA?
The ISTA was founded over 60 years ago, effectively creating the concept of packaging performance, testing and certification. It also maintains a focus on responsible production.
By concentrating on the specific concerns of transit packaging (rather than retail and presentational disciplines), the ISTAs' on-going goal is to develop, establish and deliver standards that can be adopted throughout the packaging industry.
Ultimately, the ISTA enables GWP Group and its' other members to control costs and resources whilst continuously improving performance.
Through the creation of published packaging test procedures, certifying the testing laboratories and the packaging products themselves, plus providing a range of educational, training and support services, it allows members to provide independent proof of their transit packaging design performance.
ISTA testing & education
Two absolutely key elements of the ISTA are its' testing and educational services.
The ISTA Testing Council is responsible for technical matters relating to the testing procedures and projects, including the creation of the "Guidelines" document that it publishes. This council is made up of members from companies including Sealed Air, UPS and FedEx, plus a wide range of packaging companies and universities.
As a result of the councils' work, the ISTA is recognized as the global leader in the technology of pre-shipment testing and laboratory simulation of the distribution environment.
Find out more
Please click here to find out more about the ISTA on the organisations website, or get in touch with a member of the GWP team for any specific questions you may have.
Packaging Awards
Recognition of GWP Group achievements
GWP Group are delighted to have won numerous awards over our 30 plus years of trading. Ranging from recognition of cutting edge and innovative packaging designs, to business practices and individual accolades for directors and managers.
Whilst the main measure of success at GWP Group is the satisfaction of customers, great pride is taken in the recognition bestowed upon the company by both the packaging industry and the wider business community within the South West.
Please continue reading below for further information, or view the news section of this website where information on all the latest awards, competitions, community programmes and charities is presented in further detail.
Star Pack Design Awards
The Starpack Awards for industry have been running for well over 50 years, making it the longest running award event of its kind. Star Pack is widely regarded as the UK's leading awards for all facets of the packaging industry, including manufacture, design and new technology.
It is also run alongside the popular and highly successful schools and student event, which focuses on the next generation of packaging designers and innovation.
In essence, the objectives set out by the Starpack Award scheme is to promote best practice and high quality standards amongst packaging designers and companies, focus on innovation in design, materials and construction, whilst also maintaining strong environmental credentials.
Perhaps most importantly, it also aims to highlight and promote the needs of the consumer and end user, with the functionality and usability throughout its lifecycle (including disposal) being a key factor.
GWP have a long history of success in the Starpack Awards, having been winners on many occasions. This includes awards in 1999, 2000, 2006, 2007, 2008, 2010 and most recently in 2018, winning the "best in show" amongst others.
This reflects the design team's ability to create innovative, functional and cost effective packaging designs.
To discover more about the StarPack awards, please click here.
Innovation In Packaging
Packaging Business Review declared GWP Protective's fully trackable case, Tracker Case, the winner of the 'Innovation in Packaging' award.
The product was selected from four nominations shortlisted, and recognised GWP's idea of providing a protective case that can be secretly tracked. The ability to know the whereabouts of a case – and more pertinently it's contents if they are particularly valuable or specialist – is seen as having wide ranging applications.
For further information on the product and the award, please visit the news section of our site.
Wiltshire Business of the Year
GWP Group was awarded the Business of the Year 2012 accolade by Wiltshire Life Magazine in their annual business awards.
Now in its seventh year, Wiltshire Life sought nominations from all over the county for its popular awards ceremony, which was held on March 22, 2012 at Marlborough Town Hall. The event saw businesses of all sizes from across the county celebrate the prosperity of the region, and those companies that had experienced a prolonged period of growth and / or success.
This followed on from David Pedley, GWP Group CEO, and Managing Director of GWP Packaging Ruth Cook being jointly awarded Wiltshire Business Person.
Summary
Guarantee your business uses the highest quality packaging
If you have concerns about your current packaging, have a new requirement, or simply want to ensure that your packaging meets the most stringent quality standards, then please contact us at GWP today.
About GWP Group
GWP Group Companies
Your Packaging. But Better...
Guides & Advice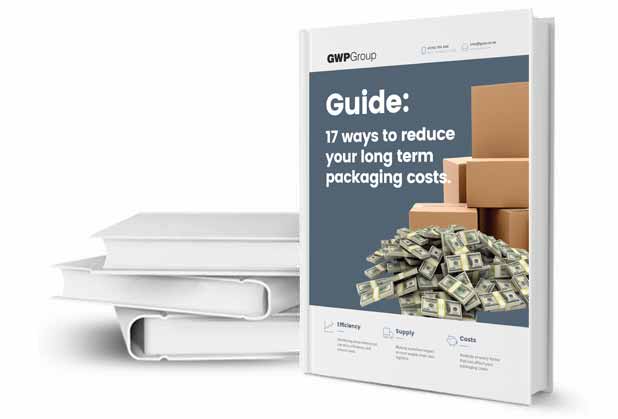 Get your free guide highlighting 17 strategies to reduce your long term packaging costs
Related Guides / Articles
Questions?
Speak with the GWP team
For full details on how GWP will treat your data, please view our Privacy Policy. Your info will not be shared with any third party.