Innovators in Protective Packaging
History, culture and ethos
Innovators In Protective Packaging.
These four words form the basis of our business. They describe us. They are what we are constantly striving to achieve. They influence the day to day and define the long term strategy. They provide the inspiration to our staff – from our designers, production team and sales team to our directors and everyone in between.
GWP Group are innovators in protective packaging.
Introduction to GWP
Why we are different
Throughout the GWP Group our ambition is to exceed your expectations. At every level and throughout all five of our packaging divisions, our staff's primary focus is customer satisfaction.
The unique way in which the GWP Group is structured, as individually distinct but complementary divisions, ensures an unrivalled depth of experience and expertise in the design and manufacture of a broad spectrum of transit packaging.
With each division focusing on a specific discipline within the packaging market, and a working environment that allows for overlap of ideas, technologies and knowledge, GWP can supply packaging solutions that will satisfy any specification, no matter how technically challenging or cost driven.
GWP in 60 Seconds
Everything you could need to know about GWP Group at a glance!
From key members of staff, facts, figures, history, products and key markets – find out about the company and operations below.
GWP Facts
History: GWP was formed in 1990, originally trading as the Great Western Packaging Company.
Structure: five divisions, comprising GWP Packaging, GWP Conductive, GWP Protective, GWP Correx® and GWP Coatings
Products: All forms of industrial packaging – Corrugated cardboard transit packaging, protective cases, presentation cases, engineered foam inserts, retail & POS anti-static /
ESD safe packaging, re-usable Correx® packaging, materials handling & warehouse, and specialist coatings onto board
Services: Engineered cost reduction, Just In Time supply, complete inventory management, packaging rationalisation, full packaging audits, calculated performance analysis, testing, printing,
Sectors: Automotive, Aerospace, Beverages & Breweries, Defence, Electronics, Food, IT & Technology, Media & Broadcast, Offshore, Medical, Manufacturing, Retail & POS
GWP Figures
Number of employees: Circa 100
Number of directors: 8
Sales turnover: £14 million per annum
Number of clients: 500+
GWP People
Ruth Cook: Managing Director
David Mason: Sales Director (Packaging)
Ian Cook: Managing Director (Conductive)
Ian Heskins: Group Business Development Director
Paul Bullock: Financial Director
Richard Coombes: General Manager (Protective)
GWP History
1990: Great Western Packaging Co Formed
1997: Moved to current production facility
2003: Corstat Containers becomes part of the group (now GWP Conductive)
2005: Revolutionary JIT and online ordering systems launched
2006: Eastman Packaging becomes part of the group (now GWP Protective)
2009: Company re-branded to 4 "GWP" divisions
2011: His Royal Highness Prince Edward the Duke of Kent visits GWP
2013: GWP Correx® division launched
2013: Feature on BBC 2 and BBC Points West
2015: Company celebrates 25th anniversary with a series of events
2018: Win Gold, Silver, Greenstar and "Best in Show" awards at Starpack Event
2020: GWP Packaging become FSC® (Forest Stewardship Council) certified
2021: GWP become part of Macfarlane Packaging
Company History
The origins of GWP Group
GWP Group has a long and successful history, with over a quarter of a century of experience and successful trading in the packaging industry behind us.
This in turn enables GWP to offer the wealth of knowledge and experience obtained over this time to benefit you and every one of our customers.
Originally formed in 1990, the company was first known as The Great Western Packaging Company (hence the GWP in GWP Group).
Initially, the business was solely a cardboard packaging manufacturer. The company had just 5,000 sq. ft. of factory space and only a handful of staff. However, due to the success of the company during its formative years, rapid expansion was required.
In 2003 the company relocated to a state of the art 64,000 sq. ft. production facility in Cricklade, Wiltshire (as of 2020, this now stands at approximately 85,000 sq. ft). This included on-site offices for the sales, accounts, design and management teams. The team of employees also grew steadily to over 100 full time members of staff.
Expansion into new packaging markets
In order to stay ahead of the emerging trends in the packaging industry, the company began looking for partnerships and opportunities to expand in key areas.
This effectively enabled a diversification in terms of the range of protective packaging products and the services that the company could offer.
Firstly, Corstat, a specialist in ESD and Anti-Static packaging, was acquired in 2003. Originally operating out of a factory in Wootton Bassett, the company moved into the Cricklade production facility in 2011.
This division has now been re-branded as GWP Conductive, with the Corstat product brand remaining a leader in its market.
Following this, in 2006 Eastman Packaging also became a part of the GWP Group. Originally formed in 1988 in Highpost, Salisbury, Eastman Packaging specialised in the engineering of foam inserts for a range of protective cases and also in the manufacture of flight cases. This was primarily for the Defence industry.
In 1997 the company had outgrown its premises and moved to its current location at Old Sarum, also just outside Salisbury.
While operating in a different sector of the packaging market, the synergy between the offerings of Eastman & Great Western presented the opportunity for a very successful partnership.
A focus on technology & innovation
Amongst these acquisitions and mergers, the company also continued its on-going investment in customer-focused services and IT systems.
In 2005 a hugely successful online ordering service encompassing a full "Just In Time" packaging inventory management service was launched. This was a truly pioneering service that redefined the company's relationships with key clients.
It also began to boost the company profile as a key player in the packaging industry.
Besides this, GWP have also embraced social media, being active on a large number of platforms including Facebook, Twitter, LinkedIn and even having a dedicated YouTube channel!
A timeline of GWP's history
Company Branding
New branding strategy for GWP Group
In early 2009, the component businesses of the overall organisation were re-structured and rebranded to become GWP Group. This was to address the disparate nature of the newly merged businesses.
This involved a major change in the direction of the companies brand strategy, with four new divisions initially being created.
The Great Western Packaging Company became GWP Packaging, Eastman Packaging became GWP Protective, and Corstat became GWP Conductive. The specialist coatings function of the Great Western Packaging Company was also separated to create the fourth division – GWP Coatings.
The new branding also saw the creation of the company motto, "Innovators in Protective Packaging".
This message of intent still provides the inspiration to all aspects of GWP Group today, a commitment to continually move forward and look for ways to be creative in meeting any businesses' packaging needs.
More recently, towards the end of 2013, a fifth division, GWP Correx®, was added. Reflecting the increase in Correx® conversion by GWP Packaging, a dedicated division was created with a new focus on sales, marketing and production resources for this growing sector.
This new branding and general approach aimed to maximise the strength of GWP Group across the entire spectrum of packaging disciplines.
It also allowed customers to engage with the GWP Group as a single business and provided a new unique selling point; a single source for the design and manufacture of a customers' entire range of packaging products.
The Future of GWP Group
A commitment to continual improvement
As a business, GWP remain acutely aware that a successful history does not guarantee a successful future.
Whilst the business has gathered an unrivalled amount of experience, knowledge and expertise over the 30 plus years of trading, there is an awareness that markets and customers' needs are forever evolving.
This is why the GWP Group, throughout all its' divisions, maintains a commitment to investing in new technologies, production techniques, software, systems and the on-going development of staff at every level.
By working closely with companies like yours, and constantly striving to improve every aspect of the business, we are confident that the future holds even greater success than the past.
Media Coverage
GWP Group in the news
With over 30 years in business, the GWP Group has experienced a wide range of media coverage. This has included newspaper features, specialist press coverage and radio interviews. Much of this can be seen (or listened to) in the news section of this website.
However, the highlight has undoubtedly been coverage of the company's operations across the BBC.
BBC 1 Coverage: Points West
Presenter Dave Harvey visited GWP Groups' production facility at Chelworth Park, Cricklade, for a BBC Points West feature on the Chancellors 2013 Budget statement.
Dave discussed the challenges faced by West Country business with GWP Group CEO David Pedley, and also spoke about changes to the retirement age and pensions with GWP staff member Lisa Tate.
See below to watch the coverage now.
This video was first broadcast on BBC Points West at 6.30pm on 5th December 2013, and was subsequently available on BBC iPlayer.
BBC 2 Coverage: Chancellors Statement
Besides this, the company also featured on a broadcast shown live during the BBC 2 programme "Autumn Statement 2013" with Andrew Neil and Jo Coburn.
This video was first broadcast on the BBC 2 "Autumn Statement 2013" programme at 10.45 am on 5th December 2013, and was subsequently available on BBC iPlayer.
More videos
For further videos of GWP Group, including highlights of all 5 of our divisions, an overview of our business, product specific videos and details of our design processes, please visit the GWP Group YouTube channel.
Simply visit www.youtube.com/user/GWPGroup to see all of the videos and subscribe for ongoing updates.
Summary
Not just another packaging supplier
GWP has always strived to be so much more than just another packaging company.
We work closely with you from the first stages of your new product development to create additional value through packaging engineering, cost reduction strategies, innovative design, bespoke logistical solutions and market leading customer service.
And as a truly customer-centric business, we would consider ourselves to be an extension of your business.
The degree of speciality offered across GWPs' five divisions, especially when combined with an engineering approach, offers massive benefits to everyone we work alongside. However, real success often lies in providing you with genuine single-sourcing opportunity for all of your packaging requirements.
GWP enables you to source every aspect of your packaging requirement within a single contract and in turn reduce costs, paperwork and administration. In essence, we can help you streamline every aspect of the packaging procurement process to reduce stocks and reduce costs.
The bottom line?
If you need any assistance with your packaging products, supply chain or processes, GWP would be delighted to help.
About GWP Group
GWP Group Companies
Your Packaging. But Better...
Guides & Advice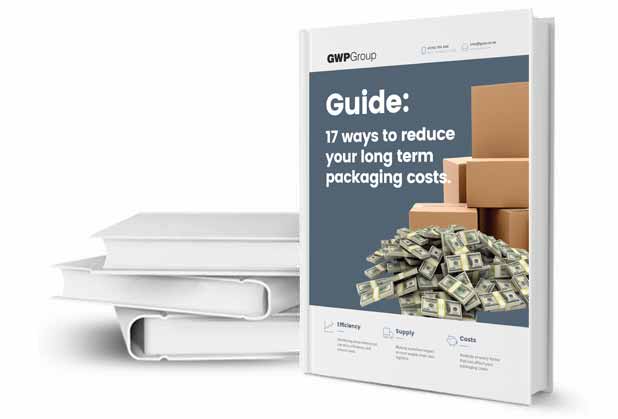 Get your free guide highlighting 17 strategies to reduce your long term packaging costs
Related Guides / Articles
Questions?
Speak with the GWP team
For full details on how GWP will treat your data, please view our Privacy Policy. Your info will not be shared with any third party.