Protective Screens
Everything you could need to know about using them for returning to work
Protective screens. Cough guards. Sneeze shields. Perspex barriers. Whatever you want to call them, they have become difficult to avoid since the onset of the Coronavirus pandemic in mid-March.
Becoming prevalent most prominently in supermarkets, but also seen in all (open) retail locations, banks and areas open to the public where there is a need to protect staff, safety screens have been installed to allow employees to work as safely as possible.
But with government announcements setting out how more and more businesses can begin to reopen, how can these personal protective screens be implemented across different industries, such as manufacturing, call centres or distribution?
This guide provides an overview of these screens and how they can be used at our business. It includes:
Why they are effective
The different options available
How they help to meet government guidelines
How and where they should be used
Please continue reading for further information.
Quick Reference / Contents
01: How Does Coronavirus Spread?
Understanding how staff can be susceptible to transmission of the virus
Before providing information on how protective screens can help protect your staff from Coronavirus, it is important to understand how the virus can be spread.
SARS-CoV2 – meaning "Severe acute respiratory syndrome coronavirus" is a novel coronavirus identified as the cause of coronavirus disease 2019 (hence the COVID-19 term) that began in Wuhan, China in late 2019 and spread worldwide.
It is mainly spread from person to person, typically when close contact takes place. This could be shaking someone's hand for example. It can also be transferred by touching contaminated surfaces – this can occur when someone coughs or sneezes into their hands, then touches other objects, leaving the virus behind.
However, simply being near an infected person can spread the disease. Someone with COVD-19 coughing, sneezing or even talking releases respiratory droplets into the atmosphere which carry the virus.
If these land in another person's eyes, mouth or nose the virus can be transmitted (in addition to the particles settling on surfaces too).
The difficulty is that is only possible to know if someone has Coronavirus through testing, and many individuals will be asymptomatic when carrying the virus.
02: Government Advice
Steps the UK Government took to limit spread of the disease
Due to this, Government policy (in both the UK and in many other countries) saw an unprecedented lock down – with the general population advised to stay at home except to purchase food or essential items, seek medical help and for one form of exercise per day.
Besides this, when outside of your home, the advice was to stay at least 2 metres away from other people – what has become known as social distancing.
Both measures aimed to stop the spread of the virus through minimising the opportunities it has to jump from person to person.
The exception to these measures was key workers – those working in the NHS and care homes, but also those in supply chains, delivery roles and supermarket staff etc.
The issue with this was that it meant many workers would potentially be exposed to the virus.
Whilst NHS workers were provided with PPE such as masks, visors, and gowns, for employees working on checkouts (as just one example) this was not practical, or there was insufficient supply of PPE.
This is why the clear Perspex screens were introduced that are now commonplace.
03: Staff Protection
How do screens protect your employees?
These screens provide protection for staff in several ways.
Firstly, they act as physical barrier that can help to enforce the 2-metre social distancing. However, in many scenarios, the nature of the interaction taking place (such as the purchase of goods) means that close contact will be virtually unavoidable.
This is particularly true of locations such as supermarkets, but also pharmacies, bakeries, grocers, hardware stores and any other currently open retail environment.
So, secondly, plastic screens can act as a barrier to the airborne droplets that may contain the virus. This protects staff from customers who may have the virus, as well as the other way around.
Using screens can therefore protect check out staff, cashiers, pharmacists, receptionist and so on. In essence, the screens separate uninfected people from those that may already have the virus.
04: Returning to Work
Advice when employees return
On the 10th of May, the Government outlined its' plans to get specific industries and sectors back to work. This means a raft of additional workers would be working in environments that would previously have allowed the virus to spread easily – such as manufacturing plants, offices, and fulfilment centres (to name but a few).
In a document issued by the government, and prepared by the Department for Business, Energy and Industrial Strategy (BEIS), there was considerable guidance on how to ensure such workplaces were safe for staff to return to.
This includes a number of references for using screens to protect employees where 2 metre distancing is not possible or difficult to implement.
One passage from the document indicates:
Where the social distancing guidelines cannot be followed in full, in relation to a particular activity, businesses should consider whether that activity needs to continue for the business to operate, and if so, take all the mitigating actions possible to reduce the risk of transmission between their staff.

Further mitigating actions include:

Using screens or barriers to separate people from each other
This is in addition to other potential measures, such as increasing the frequency of hand washing, using back to back or side to side working (rather than face to face) and reducing the amount of other people staff need to work with.
05: Different Options
What types of screen are available?
So, with the use of screens part of official government guidance, it is important to understand what types are available.
Typically, these can be broken down into three types based on the material used.
Firstly, corrugated cardboard dividers are the lowest cost option. They are also lightweight and easy to manoeuvre.
However, one key area where they do not perform well is that it is not possible to easily clean cardboard (the surfaces are not completely smooth, and the material can be come soggy). It can also shed small dust particles, making it suitable for specific applications.
Perspex screens are also widely used. They are clear, meaning that interaction and communication between staff or other people is relatively unaffected.
They are also easy to clean. Their only negative points are that they are relatively expensive, quite heavy, and potentially brittle – making them unsuitable for some industries and environments.
Finally, Correx® workplace dividers are an option growing in popularity. Like cardboard they are lightweight and easy to manoeuvre yet can be easily cleaned. They are also more flexible than Perspex screens, as well as being lower cost as well.
Yet whilst they are available in translucent material (subject to order volume), they are not as clear as Perspex, and if manufactured in a solid colour they could potentially limit communication / interaction between employees (although this may not be a bad thing necessarily).
06: Applications for Safety Screens
Where should they be used?
The final question applies to where these screens should be deployed.
Whilst in some businesses this is likely to be fairly obvious – such as production lines, manufacturing areas, packing bays etc, they can be useful in a number of other locations too.
This includes in offices (where staff are not able to work from home) as well as communal areas such as canteens.
They can even be used in walkways and corridors where there is high volume of foot traffic, around clocking in machines and indeed any other areas where it is difficult to separate staff effectively.
In Summary
Ensuring staff are safe at your business
Whilst every effort should be made to allow staff to work from home, or implement social distancing effectively, in some businesses or locations this may simply not be possible (or at least very difficult to implement).
In these situations, using protective screens can be a useful solution in the short to medium term.
However, it must be noted that the Government advice should be adhered to as required, which itself includes non-statutory guidance that does not supersede any legal obligations relating to health and safety, employment, or equalities
Each organisation will need to translate this into the specific actions it needs to take depending on the nature of the business, including the size and type of business, how it is organised, operated, managed and regulated.
Whether safety screens are a part of this will depend on the circumstances unique to each individual business.
Further Reading...
Ian heads up GWP Correx®, having outstanding knowledge and understanding of supply chain, reusable packaging & handling products [Read full bio…]
Featured Products
View the products in this guide...
Get in Touch...
We're here to help!
For full details on how GWP will treat your data, please view our Privacy Policy. Your info will not be shared with any third party.
Related Guides
All Guides & Advice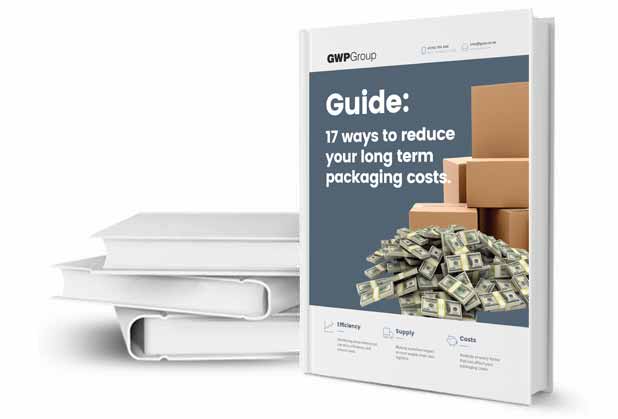 17 Tips & Strategies to Reduce Packaging Costs
Get your free guide detailing how you can reduce your long term packaging costs.